Accessible activities
There are lots of ways to keep disabled children and young people active – start off by choosing activities your child is interested in and adapt them. Simple adaptions can be made to games such as using larger or softer balls and making the distances or playing times shorter.
Adapting Physical Education Lessons
This video shows a modified physical education lesson which includes all individuals.
Try these out!
CLICK HERE for Change 4 Life accessible resources

Nottingham Trent University Games developed by Project Adapted
"The primary focus of those participating in adapted games should be..."
satisfaction
equity
dignity
Sense
Making sense of mini games - a downloadable booklet of games and activities designed to support all people to be more active.Step by step instructions included in each activity, as well as lists of equipment needed, how to make activities easier, harder or more sensory, and which outcomes can be achieved by taking part in the activity.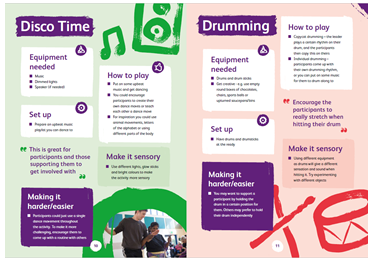 The National Autistic Society have produced a toolkit with practical strategies to support your PE and sport delivery.
Lots of free downloadable resources to support teaching children with a range of needs.
A National charity with a range of resources on specific needs including british Blind Sport, Cerebral Palsy and UK Deaf.
Staying active!
BBC's Make Your Move has a wide range of challenges to help you get active - take a look and find the ones which are right for you.
Additionally, the EFDS can point you to sports and activities in your area. Just click on your region and get started. The Parasport club finder can also help to find a club near you!
Log onto Your School Games account to find more resources within inclusion.
EFDS and Disability Rights UK have created a guide to support more disabled people to enjoy an active lifestyle. Click the image below to acess the document.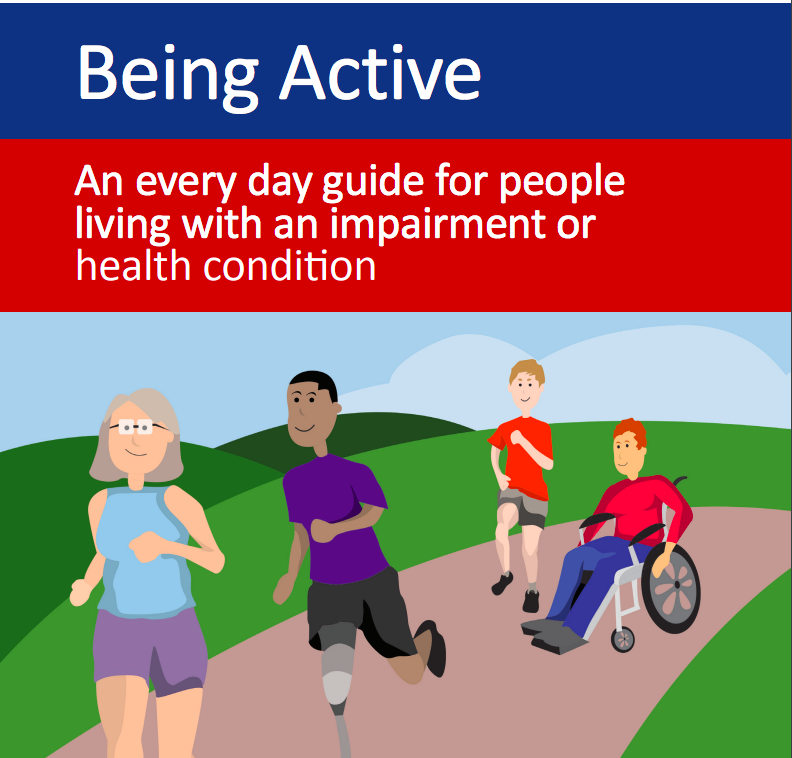 Sainsbury's Inclusive PE Training Programme
What is it?
Sainsbury's inclusive PE programme is free training and resources to support teachers, trainee teachers and school staff to provide a high-quality PE curriculum for all young people.
How?
A FREE workshop and supporting online resources, combining theory, discussion and practical, led by expert practitioners. Visit their website or Contact ak4a@efds.co.uk for available workshops.
A free one hour learning module that introduces the principles of inclusion and will support you to plan activities that can be enjoyed by all children. The eLearning is supported by a range of downloadable resources.