Active School+ recognise the importance of physical activity and are delighted to offer Continuing Professional Development and resources to support schools to deliver great opportunities for their pupils to be physically active throughout the school day.
KS2 Physical Activity assembly covering - What is physical activity? What are the benefits? How much should I be doing? What does that look like? Barriers to being physically active & the riskas associated with inactivity.
Whole school staff meeting on Physically active learning
Active Fun at break and lunch time - Midday supervisor training
Mini Sports Leaders - empowering pupil voice and developing pupil leadership skills
Email us for more information or to book an online meeting to discuss you schools needs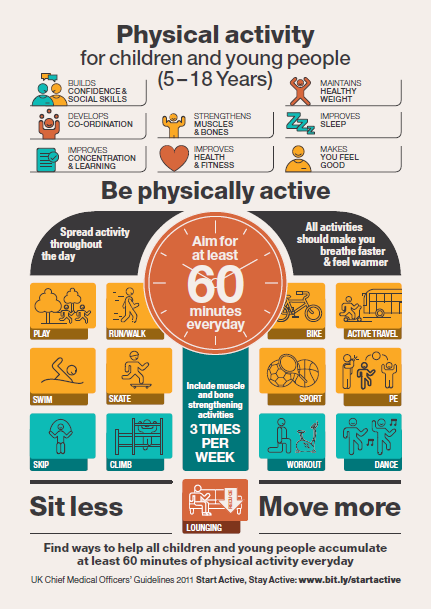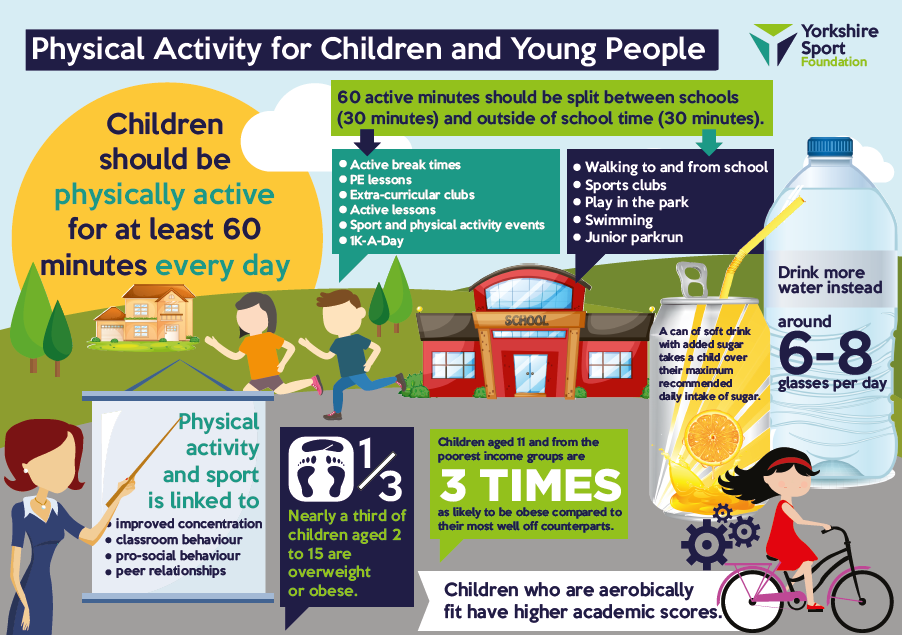 The importance of physical activity from birth onwards has never had such a high profile. 2019 saw the publication of updated physical activity guidelines for 0-5 years and for 5-18 year olds. Physical Activity Guidelines
There are countless options for schools to explore and find what works best for them. Many options come at no cost and those that have a cost attached can be a valuable asset in the long run. Sports Premium money can be spent on resourcing that will prove sustainable and will benefit all achildren. Yorkshire Sport Foundation's 'How to get children active across the school day' document outlines a broad range of options.
Schools should ensure that pupils are provided with a range of opportunities to be physically active throughout the school day.
Our training programme and range of advisor support will help your school to maximise participation in physical activity while supporting the whole child.
Change4Life
Change4Life aims to help families improve their diet, exercise and attitude to good health, see the Change4Life website for Get Going Ideas for children and families.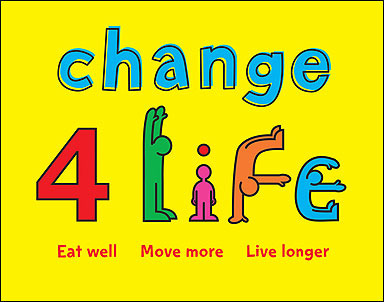 These days, 'modern life' can mean that we're a lot less active. With so many opportunities to watch TV or play computer games, and with so much convenience and fast food available, we don't move about as much, or eat as well as we used to.
Sign up here to receive a FREE healthy snacking pack and get money-off vouchers and stickers for the kids. Joining Change4Life also means you will receive emails including healthy eating tips, tasty recipes, fun activities for kids, offers and lots more!