Packed Lunches
Many parents/carers or pupils choose to bring in a packed lunch from home to enjoy in school. Research has shown only 1% of packed lunches met the previous Nutrient Standards for Food in Schools, particularly in terms of low fruit and vegetable content and a high content of sugary and fat-laden foods. We believe that all children should have access to a nutritious lunch in school whether it is a school meal or a packed lunch.
How we can help your school improve the quality of packed lunches?
Through consultation and collaboration with schools, we have developed a comprehensive packed lunch guidance and toolkit to support schools in implementing a policy or guidance. It supports a whole school approach to healthy eating and school food in line with the Department for Education's School Food Plan. The document includes a simple step by step process of how to create appropriate guidance and individual schools can adapt it to meet the needs of their community. It includes a helpful toolkit of over 30 resources, including surveys, posters, leaflets, an assembly, letter templates and lesson plans, so the right activities can be undertaken to enrich and maintain the process.
How to order a copy
Please visit https://www.leedsforlearning.co.uk/Store/Product/598 to order a copy. To discuss a bulk order at a recuced cost or adapting the toolkit for your local area, please contact schoolwellbeing@leeds.uk.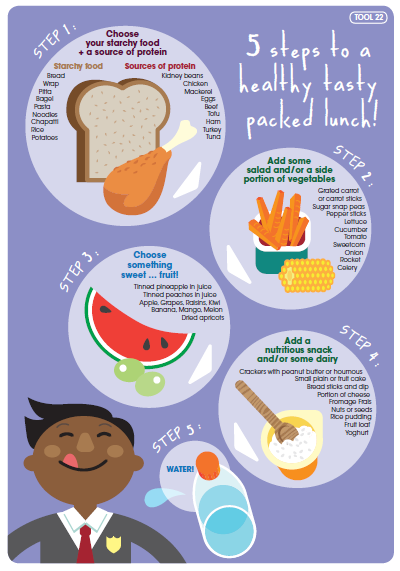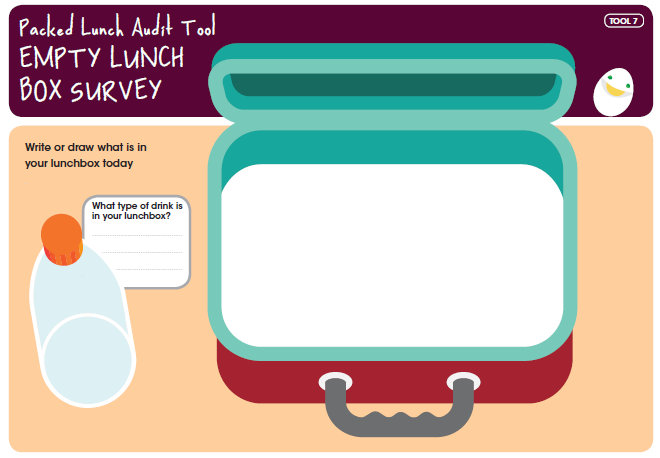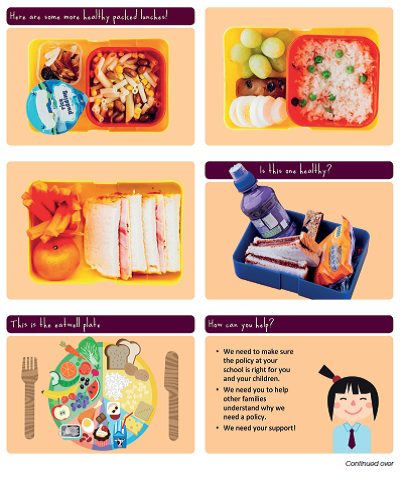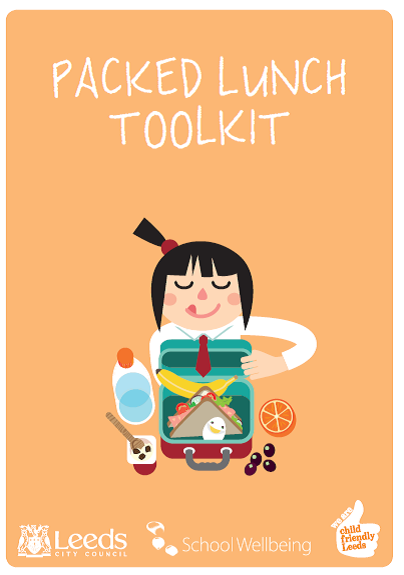 How do we know it works?
118 schools across the UK and as far as Guernsey and Portugal are using our packed lunch guidance and toolkit. We evaluated the resource in a sample* of those schools and were amaze to find out that after implementing a policy or guidance, 90% of schools saw an increase in fruit in lunchboxes and 75% saw an increase in salad or vegetables. Furthermore, 84% saw a decrease in confectionary in lunchboxes and 89% saw a decrease in sugar-sweetened drinks.
'We have seen healthier sandwich choices in our packed lunches'
(Birchfield Primary School).
'The pupils are showing a willingness to be healthy'
(Ninelands Primary School).
To find out more about packed lunch guidance and toolkit or order a copy visit the Leeds for Learning store.
What else can we offer or support with?
Packed lunch assemblies;
Reviewing or developing packed lunch policies;
Delivering school council sessions on packed lunches;
Parents packed lunch meetings or workshops;
Curriculum ideas;
and Staff training.
We understand it isn't always an easy task to change behaviour and choices, but we can help you to really make a difference. Please get in touch at schoolwellbeing@leeds.gov.uk to arrange an initial meeting or phone call so we can support you on your journey.
*34 schools from Leeds responded to an evaluation survey carried out in 2017