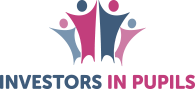 Welcome to the Investors in Pupils page. Please visit our website for further information.
Investors in Pupils is an established national quality mark to recognise, develop and extend effective pupil voice and participation in schools and education settings across 5 key areas;
Learning
Induction
Behaviour
Attendance
Classroom Management.
For a short overview of the stages of the assessment process, please see Investors in Pupils process.
In addition to the above option of having an external assessor visit the school*, we also now have another option in the form of the online Self-Review.
Pupils

Self-Review

Self-Review Plus**

(external verification within 12 months)

External Assessment***

Up to 100

£250+VAT

£659 + VAT

£659 + VAT

101 – 420

£250+VAT

£769 + VAT

£769 + VAT

421 – 800

£250+VAT

£879 + VAT

£879 + VAT

Over 800

£250+VAT

£949 + VAT

£949 + VAT
Self-Review
The self-review certificate is valid for two years and schools can consecutively self-validate twice i.e. 4 years maximum, before requiring an external assessment visit.
Self-Review Plus
Within 12 months of self-validation, an external assessor visits to verify submission. Successful schools receive a plaque and gain a further year of accreditation (3 years total).
* subject to H&S requirements in light of COVID-19
** Any option that includes external assessment is only currently available within the U.K.
***Stand-alone External Assessment (minus self-review) continues to be available.
For further information and to register go to www.investorsinpupils.org.uk or see the flyer.