The Whole School Food Policy Guidance
This NEW guidance will support your school to develop or review a whole school food policy to support Ofsted judgement, meet compliances and ensure your school is working towards the outcomes of the Childhood Obesity Plan.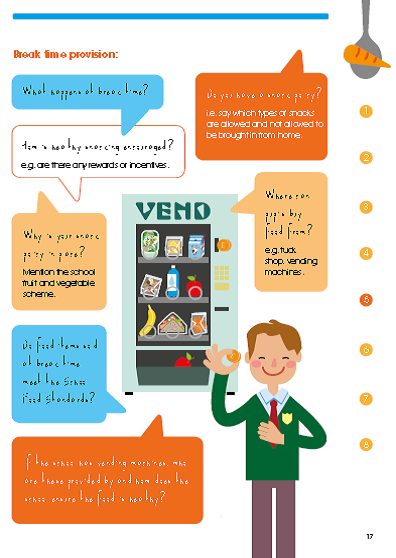 "A thorough and comprehensive guide that will clearly and easily direct you through the process of creating a School Food Policy. Contains links to all the useful websites that inform an up to date School Food Policy" (Katie Bell, Teacher of Design & Technology and PSHCE Coordinator, Corpus Christi Catholic College).
Included in this resource you will find:
A step-by-step guide for developing your food policy
Guidance notes and example statements to help you write the content of your policy
Further support and resource resources available
A policy template
A food policy sets a framework for all food related activities in school, ensuring that aims and outcomes are consistent with, and supportive of, the overall goal of improving health and wellbeing. It provides a clear current picture of what is currently happening in school across the day with relation to food and drink provision and the curriculum … not just school meals.
This resource is available at a subsidised cost for Leeds Schools. Please contact schoolwellbeing@leeds.gov.uk to find out more or order a copy.