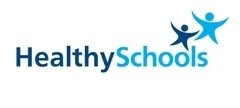 The Health and Wellbeing Service have created three online self-evaluation tools to support schools and settings to evaluate their health and wellbeing offer for children and young people:

All Settings:
The School Health Check supports schools and settings to develop and embed the fundamental elements to achieve Healthy School Status. This online self-evaluation tool is accessed via our sister website www.healthyschools.org.uk
Through the use of the School Health Check, schools and school settings across the country, and beyond, have improved health and wellbeing outcomes for their pupils/students.
Over 550 schools are currently registered on our Healthy Schools website.
In the last 3 years we have accepted over 150 submissions to achieve self-validated Healthy Schools Status and carried out over 60 external Healthy Schools assessments.
Feedback from schools is overwhelming positive:
"The School Health Check is an excellent practical tool that helped us identify strengths and next steps in order to support to the health and wellbeing of our children and young people." (Bardsey Primary School, Leeds)
Early Years:
This programme is available to all Early Years settings. For access to the Healthy Schools Early Years School Health Check or for further information please visit www.healthyschoolsearlyyears.org.uk
Post 16:
Post 16 settings in Leeds can now access the https://mindmatechampions.org.uk/ free of charge via the new Post 16 Healthy Schools website. For further information please visit www.post16healthysetting.org.uk
Additional Support:
We are an advisory and support service, based in Leeds, working with local, national and international schools. We offer:
A variety of Service Level Agreements (alternatively support can be purchased on a pay as you go basis).
High quality central and bespoke CPD (based in Leeds).
Bespoke in school/setting support and training (Leeds only).
Direct delivery in school (Leeds only).
Healthy Schools assessments.
Email and telephone support.
Advice / information / signposting.
Teaching resources, policies and toolkits.
Asthma Friendly Schools Award.
SMSC Audits – Leeds school only.
To find out more about the support we offer through our Service Level Agreements for Leeds and non-Leeds schools visit: leedsforlearning.co.uk - please note that SLAs in Leeds are subsidised by Public Health.
To view our training programme or to purchase support or training please visit www.leedsforlearning.co.uk - a log in will be required for purchase.
For more information contact schoolwellbeing@leeds.gov.uk