Winter Friends is a Leeds City Council initiative in its third winter, taken on as a public and schools-facing campaign by Magpie to help encourage people to look out for others in their own neighbourhood and community, especially during winter time where there can be many barriers for people to keep well, and the dangers of isolation and loneliness dramatically rise.
Our lesson plan aims to help create positive links for children within their own community and direct neighbourhood, and in turn encourage thoughtful behaviours and actions as a family unit/ with their own adults, to continue on looking out for others around them.
We have a FREE digital lesson plan linked in with the National Curriculum learning points for PSHCE at Key stages 1 and 2. You will find:
A lesson plan/slideshow presentation with actions and talking points for teachers to create their own discussions at the level they are teaching
A fun activity sheet for the children to take home and complete with their adults/family members.
We are keen for the children to have something to take home with them as a talking point with their adults so they can relay what they may have learned about what being a 'Winter Friend' is all about at school. The aim then is to inspire them to carry out a few kind acts as a family when it comes to looking out for others who live near them in their own neighbourhood.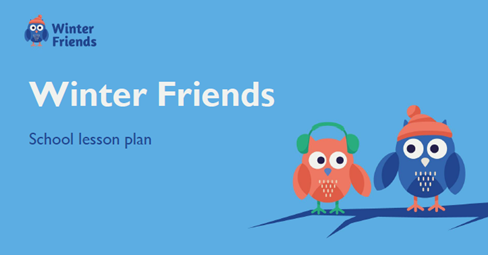 For more campaign resources and information please visit our website www.winterfriends.org and follow us
Cohorts KS1, KS2
Categories Curriculum/teaching
Audiences Teachers
Price Free