Overview
HENRY – A healthy start for a brighter future have been commissioned in Leeds for 10 years, initially focussing on the HENRY (Health, Exercise and Nutrition for the Really Young) parent group programme for parents of under 5's. We are delighted to bring the HENRY 5-12 programme to schools, communities, and families across Leeds. This webpage will tell you all you need to know about how you can get involved and how HENRY could make a difference.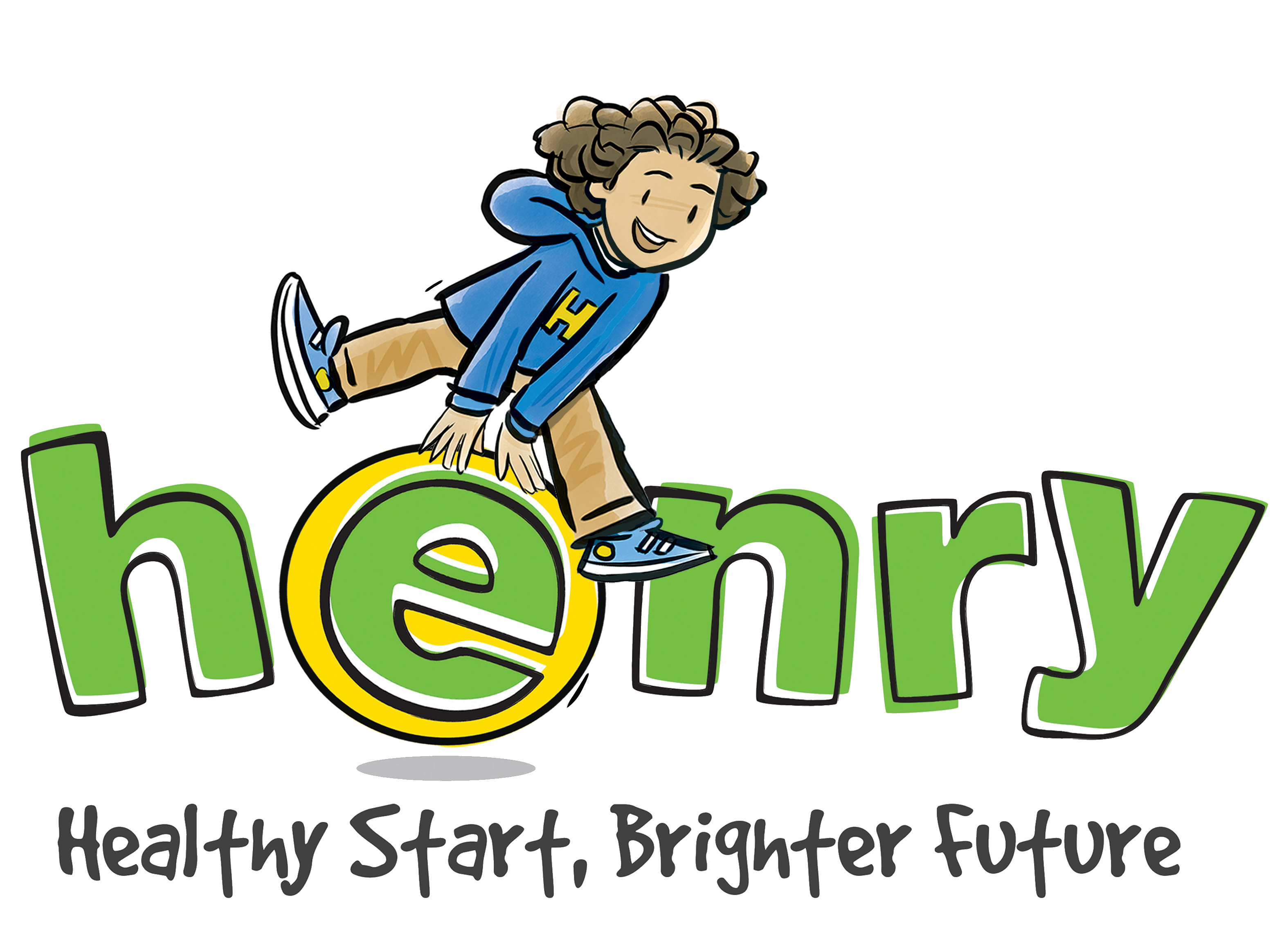 The HENRY approach
The HENRY approach focuses on how we can create a supportive environment for families; building relationships trust and respect, working in partnership – so not urging people to make changes when they're not sure they want to, and really helping parents to do that thinking about changes they want to make for themselves. HENRY takes a solution-focused approach to help parents decide on own goals.
HENRY family support works – 97% of families who join a HENRY family programme are leading a healthier lifestyle by the programme's end. Independent academic evaluation has shown that families make long term lifestyle changes, and parents themselves often describe our support as 'life-changing'. One mum said "We have become closer. We listen and interact more and sit together at mealtimes."

Visit https://henry.org.uk/ to find out more about the national HENRY programme and evidence base.
How to register for a parent course or express interest
If you would like to register for a programme or find out more, please complete the online form below
You can also download a word version of the form at the link below and return to HENRY5-12@leeds.gov.uk.
If there aren't any programmes suitable to you listed below, pleases still get in touch and we can add you to the waiting list and let you know as soon as new dates and locations are released!
Any family can attend a programme, even if your child doesn't attend the school or organisation where the prorgramme will be held.
Outline of the 5-12 parent programme
The HENRY 5-12 programme is an 8 week course delivered by local HENRY facilitators for up to 12 parents. Programmes focus on building your confidence and strengths as a parent, and explores key themes such as; emotional well-being, whole family lifestyle habits, mealtimes, TV, sleep, food, parenting and physical activity. Programmes may be delivered in schools, settings, community venues or online.
Who is HENRY for?
Any family who is looking to make changes together to be healthier and happier can request a free place. HENRY is ideal for families who are looking to eat better, become a healthier weight, be more physically active or those who are looking for support with family life.
There is, however, no referral criteria for the programme and all requests from parents to take part will be considered, subject to availability. Download a course booking form here and return to HENRY5-12@leeds.gov.uk
Upcoming courses
Raynville Primary School, LS13 2TQ: starting 16 November 2023, Thursdays 09:00 - 11:00 am
Castleton Primary School, LS12 1JZ: TBC
Greenmount Primary School, LS11 6BA: starting 19 January 2024, Fridays 13:00-15:00 pm
Shakespeare Primary School, LS9 7NP: starting 01 February 2024, Thursdays, 13:00 - 16:00 pm
Blenheim Primary School, LS2 9EX: starting 24 Jan 2024, Wednesdays 13:00-15:00 pm
ONLINE: starting 24 Jan, Wednesdays 12:00-13:30pm
There is no cost for parents to attend a programme either face to face or virtually.

HENRY under 5's Healthy Families programme
This 8 week parent group programme is for parents with children aged five years old and under. For further information please contact:
Leeds community healthcare SPA number 0113 8435683 – for any professional or parent
Or contact your local children's centre familyinformation.leeds.gov.uk
Contact details for further information
Contact HENRY5-12@leeds.gov.uk to find out more about any of the content on this webpage
For information and fun activities for eating well and being active as a please visit https://www.nhs.uk/change4life
Support for parents to look after yourself
Young Minds have some great information and resources that may help you look after your child/chidren and also while also looking after yourself.
Parents' Guide to Looking After Yourself | Mental Health Support | YoungMinds
Pregnany and maternity services
If you are expecting or have a baby or toddler, you can access support through at the link below
Pregnancy and maternity services - Leeds Health and Care Partnership (healthandcareleeds.org)
This lealfet may provides informaiton and advice on toddler behaviour