Making Sense of Mini-Games: free downloadable resource
18.11.20
Who is it for?
It has been compiled for people of all ages with complex disabilities and for people supporting them.
Designed to help disabled people of all ages to be more active, a booklet of suitable games and activities that can be enjoyed with little or no equipment or in any sized space.
You can find step by step instructions included in each activity, as well as lists of equipment needed, how to make activities easier, harder or more sensory, and which outcomes can be achieved by taking part in the activity.
The resource offers suggestions to activities that can be done individually, or within a group setting (where applicable).
The activities support:
Social skills
flexibility
coordination
grip/ release
Core strength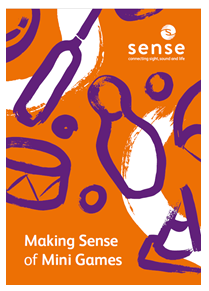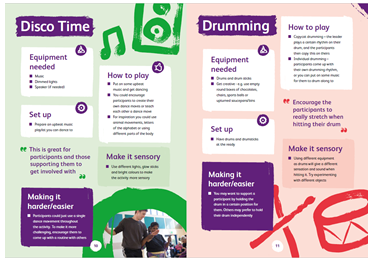 Sense is a registered charity
"We believe everyone, no matter how complex their disabilities, deserves the right to enjoy a physically active life."