Grief and bereavement in schools – everybody's business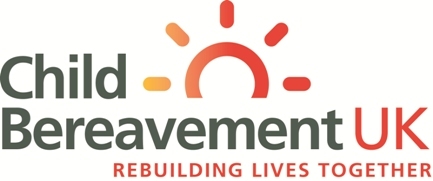 Outline
This course is delivered in partnership with Child Bereavement UK and Leeds' based charity, Elliot's Footprint. The course aims to develop the skills, knowledge, understanding and confidence of staff to support pupils who are experiencing loss and grief. It is suitable for staff working in a PRIMARY or SECONDARY school setting, and is ideal for Headteachers and members of the Senior Leadership Team.



Description
Every 22 minutes a child under 16 in the UK loses a parent, making up some 24,000 a year. Many more are bereaved of a grandparent, sibling, friend or other significant person, and, sadly, around 12,000 children die in the UK each year.



Within each school community there will almost always be some recently bereaved children who are struggling with their own situation – or sometimes the entire school community is impacted by the death of a member of staff or a pupil. Schools hope to not encounter such circumstances, but the statistical inevitability of such an occurrence implies the necessity of having a Bereavement training and a policy in place in order to be proactive, rather than reactive, when responding to these sensitive situations. Empathic understanding in the familiar and secure surroundings of school may be all the bereavement support some children – or staff – require and this training aims to support schools with this.



Each school attending will receive a model bereavement policy to be adapted to fit the needs of the school.



Outcomes
Learning outcomes:



to develop an understanding of the impact of loss and grief on children and young people's physical and emotional health, including their learning
to gain insight into children and young people's reactions to loss and grief and how a school might respond in order to meet the needs of grieving pupils
to hear a first hand account of bereaved parents' experience and perspective
to acquire ideas for pastoral support appropriate for a primary or secondary school environment
to support with developing a bereavement policy
to gain information about support and resources available
Quotes from previous training:



"The course and all its content was extremely informative and useful. Thank you to everyone for sharing their information, thoughts and feelings."



"Absolutely brilliant to clarify my ideas on how to dovetail our support around grief and bereavement."



"It was really powerful to have Elliot's mum and dad to tell the story of their loss; very helpful."



"The trainers were very personable; they subject real and related to practice."



Booking Information
Leeds local authority schools with a current Health & Wellbeing SLA package will receive the training at a reduced price of £50.00 at the point of invoice. Leeds local authority schools without a current Health & Wellbeing SLA package will pay the full fee of £100.00.
Course length: Full day
Theme: Social, Emotional and Mental Health (SEMH)
We currently have no upcoming events for this course.