Risk & Resilience and Drug Education for Primary Schools - Oh Lila!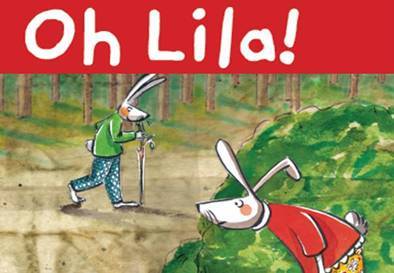 Outline
Oh Lila is the story of Lila, an adventurous young hare who breaks the rules and gets herself into trouble before seeking help from the wise old hare. The moral of Lila's story is that if children get into trouble or make a mistake, it is always better to speak to someone they trust to help them. The story aims to build resilience and protective factors. It promotes social support through raising awareness of how to resolve a problem and develops the self-belief to do so. Whilst the resource does not mention alcohol, it has been primarily developed to support children and young people who are affected by someone else's drinking. However, it can easily be used as a basis to introduce issues such as FGM, child sexual exploitation and domestic violence, through encouraging children to talk to someone they trust if they are worried. The Oh Lila resource pack provides a range of materials based on the characters and themes of the Oh Lila story and is a flexible and interactive tool that can be used in working with children to empower them to seek help, be able to identify adults who can provide that help and to assist in the development of new skills which will help build resilience
Description
The story provides practitioners with the opportunity to help children develop social skills and explore a variety of issues such as:
Risk taking behaviour
Making mistakes
Asking for help/identifying trusted adults
Emotions – exploring a range of emotions in a sensitive and safe environment.
Social skills – development of social skills and improved communication
Problem Solving Skills
Morals
Secrets
Outcomes
Have an understanding of the key themes of Oh Lila.
Have identified ways to use the resource to engage with children and families.
Feel confident to use the resources within own working environment and manage disclosures.
Have an increased awareness of the physical and social effects of harm caused by alcohol.
Understand how the resource can be used flexibly to address other current issues
Booking Information
There is a charge for this training in order to cover the cost of the teaching resource pack. We also highly recommend that 2 staff members attend this training however schools will only be charged for one delegate place even when sending 2. Breakdown of the prices for the course are as follows:
Leeds schools with no service level agreement: £299 - this includes 2 delegate places as well as one Oh Lila resource pack per school (value of pack - £125)
Leeds schools with a current basic or full Service level Agreement package : 2 credits + £60 (please note that this cost includes 2 delegate places and one Oh Lila resource pack per school (value of pack - £125)
Non-Leeds schools: £365 - this includes 2 delegate places and one Oh Lila resource pack per school (value of pack - £125)
PLEASE NOTE THAT THE DISCOUNTED RESOURCE FEE OF £60.00 WILL BE RAISED TO LEEDS AUTHORITY SCHOOLS WITH A CURRENT HEALTH & WELLBEING SERVICE SLA, AFTER THE TRAINING EVENT HAS TAKEN PLACE.
Course length: Full day
Theme: PSHE
We currently have no upcoming events for this course.