Holiday Hunger Scheme Fact Sheet
Over 30,000 schoolchildren in Leeds are going hungry in the school holidays as families are struggling to meet the costs of feeding their children in the holidays. Holiday hunger projects can help by running activities during the school holidays to enable vulnerable children to have access to food, fun activities, learning and support for their families.
Key Facts:
1/3 of parents have skipped a meal so that their kids could eat during the school holidays.
41% of parents on low household incomes say they sometimes feel isolated in the school holidays due to being unable to afford to go out and entertain their children.
78% of parents on low household incomes believe a community holiday club would ease parent stress
More than 6 out of 10 parents with household incomes of less than £25,000 said they weren't always able to afford to buy food outside of term time. For households with incomes of less than £15,000, that figure rose to 73% of parents who struggled to afford food in the holidays.
39% of teachers say there are pupils in their school that do not get enough to eat over the school holidays.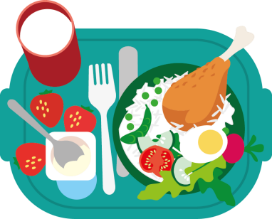 This factsheet has been written to offer guidance and support organisations and voluntary groups to develop Holiday Hunger projects in Leeds. The Filling the Hunger Gap website devised by the All Party Parliamentary Group on School Food - Holiday Meals Task Group offers 10 key points to consider when developing Holiday Hunger projects, these have been used and localised to share the support available in Leeds.
Theme: Healthy Eating
Type: Campaign
Cohort: Early Years, KS1, KS2, KS3, KS4, KS5, Primary, Secondary
Audience: Teachers, Parents, Governors
Price: FREE
Download Document
View All