Odd Socks Day for Anti-Bullying Week
What is Odd Socks Day?
Odd Socks Day is designed to be fun! It's an opportunity for children to express themselves and celebrate their individuality and what makes us all unique!
There is no pressure on the children to wear the latest fashion or for parents to buy expensive costumes. All they have to do to take part is wear odd socks to school, it couldn't be simpler! Odd Socks day will take place on the first day of Anti Bullying Week each year to help raise awareness around anti-bullying. The Anti-Bullying Alliance would like to invite participating children to make a £1 donation - or any donation you think appropriate - to support them in continuing to coordinate the week every year.
You do not have to raise money to take part - the most important thing is the message of Odd Socks Day - and any money raised is a bonus! Make sure you encourage other schools in your local area to get involved!
Odd Socks Day School Pack 2018
Choose Respect song for Odd Socks Day
Andy and the Odd Socks wrote this amazing toe tapping song for Odd Socks Day 2018. It's call 'Choose Respect' and it encompasses the motive behind Odd Socks Day. The school pack is written around the song.
How can you donate to the Anti-Bullying Alliance?
The Anti-bullying Alliance are a small team and are always so very grateful for any fundraising that you do for them to help them keep running Anti-Bullying Week each year in England. If you raise money for them through your Odd Socks Day or anytime in Anti-Bullying Week you can give it to them in the following ways:
You can donate directly to them via their Virgin Money Giving page.
You can send them a cheque, made payable to the 'Anti-Bullying Alliance' and posted to Anti-Bullying Alliance, National Children's Bureau, WeWork London Fields, 115 Mare Street, London E8 4RU. Please make sure you include your name and your address as they like to acknowledge all funds raised wherever possible.
You can pay by bank deposit or BACS transfer - please email aba@ncb.org.uk for further details. *Please note that they do not have paying in slips and this is not a requirement for deposits to their charity account.
About Andy Day and Andy and the Odd Socks
Andy Day is undoubtedly one of the most popular children's personalities in the UK and widely known for his antics tackling dinosaurs, investigating baby animals and being on safari. At Glastonbury 2017, Andy launched his brand new rock 'n' roll band for kids, 'Andy and the Odd Socks'. Aimed at primary school children of all ages, Andy and the Odd Socks are all hugely individual and entertaining characters whose message to children is simple: be proud of who you are and be accepting of one another, in the words of one of the best known Odd Socks songs, be 'Unique'. We are delighted that Andy is a patron of the Anti-Bullying Alliance
.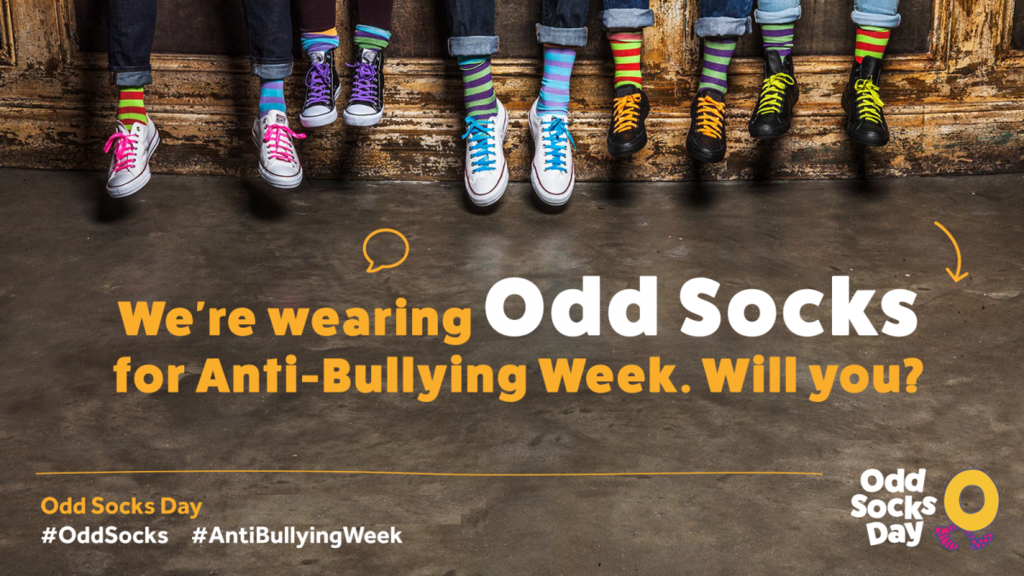 Theme: Social, Emotional and Mental Health (SEMH)
Type: Campaign
Audience: Teachers, Parents, Governors
Price: FREE
View All