E bug
The National Institute for Health and Care Excellence (NICE) has endorsed Public Health England's e-Bug resource and recommends that all schools use e-Bug to teach children about hygiene, infections and antibiotics.
CLICK HERE TO ACCESS THE RESOURCE
e-Bug is included in NICE guidance on antimicrobial stewardship and changing behaviour around antibiotics which you can read about here.
e-Bug is a free educational resource for classroom and home use and makes learning about micro-organisms, the spread, prevention and treatment of infection fun and accessible for all students.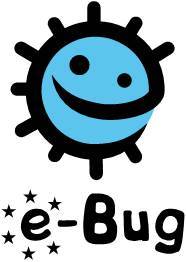 Throughout these teacher sections you will find
detailed lesson plans
fun student worksheets
extension activities
animations
Activity demonstrations
MS PowerPoint presentations to assist with the more difficult aspects of microbiology.
All activities and plans have been designed to complement the National Curriculum. The student pages complement the teacher resources by providing online games, revision pages and lots more to continue the learning experience at home.
The resources can also be translated into different languages such as Portuguese or Arabic!
This informaiton was take from the e-bug website where you can access all the resources at http://www.e-bug.eu/eng_home.aspx?cc=eng&ss=1&t=Welcome to e-Bug
Theme: PSHE
Type: Curriculum/Teaching
Cohort: KS1, KS2, KS3, KS4, KS5, Primary, Secondary
Audience: Teachers, Parents, Governors
Price: FREE
View All