Government announcements
On 25th June 2019, the DfE published the final statutory guidance on Relatioships Education, Relationships and Sex Education and Health Education. This guidance reflected the consultation in 2018, and covers a range of issues to make sure education prepares young people for life in 21st Century.
Schools that are ready to provide high quality RSE by September 2019 are being strongly encouraged to do so, but the extension to 2020 for the statutory requirement aims to give schools needing more support the time to get their provision right.
PSHE education is the vehicle through which schools can deliver the curriculum.
Relationships Education, Relationships and Sex Education (RSE) and Health Education (Statutory guidance for governing bodies, proprietors, head teachers, principals, senior leadership teams, teachers)
The proposals, which follow the publication of the Childhood Obesity Plan and the Children and Young People's Mental Health Green Paper, will ensure that the importance of good physical and mental health are an integral part of the updated subjects.
Education Secretary Damian Hinds said:
"I want to make sure that our children are able to grow up to become happy and well-rounded individuals who know how to deal with the challenges of the modern world. Part of this is making sure they are informed about how to keep themselves safe and healthy and have good relationships with others.
"Many of today's problems did not exist when we last gave schools guidance on how to teach Relationships and Sex Education 18 years ago. The action we're taking is important to help support teachers and schools design a curriculum that will enrich their pupils in an age appropriate way.
"Good physical and mental health is also at the heart of ensuring young people are ready for the adult world. By making health education compulsory we are giving young people the tools they need to be ready to thrive when they leave school."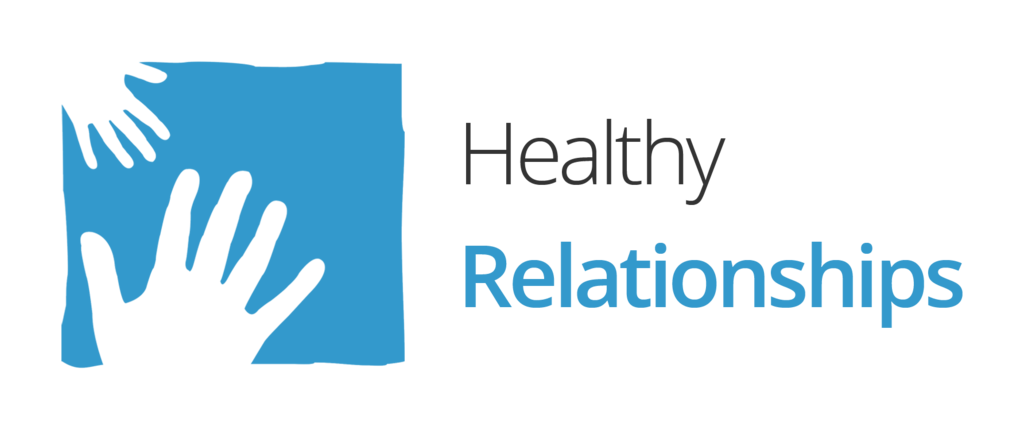 Healthy Relationships
This is a new website with advice, guidance and curriculum resources to support learning around Healthy Relationships.
www.healthy-relationships.co.uk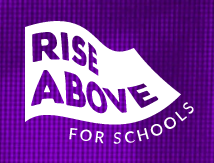 Rise Above
Helping you teach PSHE curriculum topics to KS3 and KS4 pupils, with flexible lesson plans and ready-to-use PowerPoints co-created with teachers, and video content developed with 11 to 16-year-olds.
Some topics and films may also be suitable for Year 6.

Childline Campaign
Childline has launched a campaign to help young people understand the difference between healthy and unhealthy relationships, and help them identify signs that their relationship might not be quite right. 'Looking out for Lottie', an eight part series, follows a fictional character Lottie who gets into an unhealthy relationship, showing how grooming can happen without realising it.
Childline: healthy and unhealthy relationships
Managing sexualised behaviour in Secondary Schools - online course
This new online course, available from the NSPCC, is for anyone working in secondary schools in the UK. The course will help you gain the skills to assess and manage incidents of sexualised behaviour within your school. An online course for primary schools is also available.
NSPCC: Managing sexualised behaviour in schools

Expect Respect
The Expect Respect Educational Toolkit consists of one easy to use 'Core' lesson for each year group from reception to year 13 and is based on themes that have been found to be effective in tackling domestic abuse. Although the Expect Respect Education Toolkit is targeted for use by teachers within schools, it can just as easily be used by a range of other professionals working with children and young people in a variety of settings such as youth clubs or play schemes. You do not need to download the whole toolkit. You can just download the introductory section and the year that is appropriate to the age group you are working with.
Women's Aid Expect Respect Educational Toolkit

This site provides teachers, professionals and parents with information and resources to help educate young people about keeping safe and making responsible choices.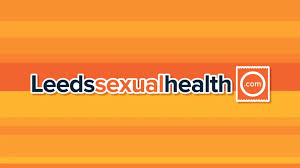 Leeds Sexual Health
Leeds Sexual Health. This website is a one stop shop for sexual health services in Leeds. The site lists all the FREE sexual health services available in Leeds – making your life easy. You'll find useful maps, contact numbers, websites, and opening times at your fingertips. Each section is split into services for under 25s and services for over 25s.
http://www.leedssexualhealth.com/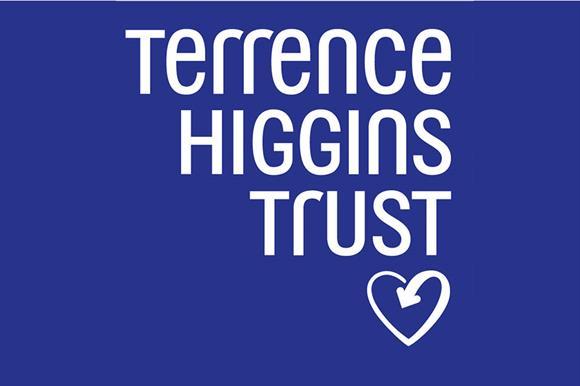 Terrence Higgins Trust
Support and information for people who are diagnosed with HIV
http://www.tht.org.uk/our-charity

Children from across the UK pose questions to a number of trusted adults about the nature of healthy and unhealthy relationships and how relationships can sometimes change.
In this short film you will see small groups of children ask questions on behalf of their peers to adults they trust.
Questions covered are:
Can a healthy relationship change?
Is there such a thing as a perfect relationship?
Can family hurt you?
Does a family always have to have love?
The adult's answers are not scripted or prepared – the video features authentic, unrehearsed responses to a variety of questions. The issues raised are real life concerns from children aged 9-12 which were generated through RSE workshops facilitated by professional workshop facilitators.
Due to the sensitive nature of the subject matter, we strongly advise teacher viewing before watching with your pupils.
BBC KS2 Healthy vs unhealthy relationships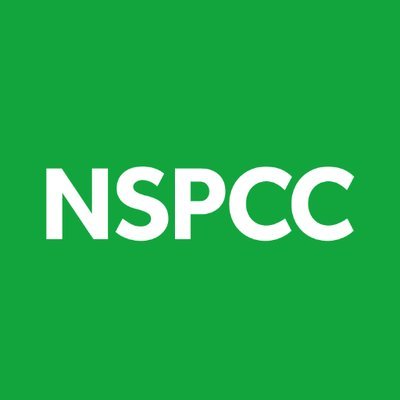 NSPCC
The PSHE Association worked in partnership with the NSPCC to develop this new teaching resource, which will support pupils aged 9 through to 16 to navigate safe and healthy relationships in an online world.
The free pack includes three lessons to support transition and changing friendships at key stage 2 and six lessons exploring healthy and unhealthy relationships at key stage 3. The three lessons at key stage 4 address issues such abusive behaviour in relationships and pornography.
NSPCC Making sense of relationships

Always & Tampax 'About you' Puberty education programme
Always and Tampax Provide Thousands of Schools with Free Sanitary Wear and Access to Puberty Education Programme
The Always & Tampax 'About You' Puberty Education Programme is back this year and thousands of secondary schools across the UK and Republic of Ireland have already signed up to receive their free sample packs.
The programme aims to help educators tackle the challenge of teaching 11-14-year-olds about the physical and emotional aspects of puberty, including drops in confidence and low self-esteem that can occur in young girls.
Last year over 300,000 young girls benefitted from free Always & Tampax sample packs, and 98% of survey respondents who used the resources said their students (both boys and girls) enjoyed the lessons.
The 'About You' Puberty Education Programme provides free, downloadable classroom resources such as lesson plans, activity sheets, PowerPoints and videos, in addition to sending secondary schools free demonstration kits and sample packs for the girls in one chosen year group. Created by teachers for teachers, the resources help deliver puberty education in line with the PSHE/PSE curriculum. They include #LikeAGirl confidence-building resources and cover four topics:
Changing Body – including lessons on feminine protection, puberty, growth and development
Healthy Body – covering healthy eating, personal hygiene, exercise and sleep
Emotional Health – covering peer pressure, self-esteem and relationships with others
PE – tackling the sport drop-off in girls at the point of puberty, and helping them build and maintain their confidence
Free sample packs are limited in number and schools can sign up now by visiting www.nationalschoolspartnership.com/initiatives/always-about-you, and clicking the 'Register Now' button. Sample packs include:
Classroom demonstration kits
Feminine protection sample packs & information booklets for the girls
Parent/carer leaflets for the girls to take home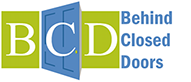 Behind Closed Doors - Healthy Relationships Project
Behind Closed Doors-orb (www.bcd-orb.org.uk) is a dedicated website where you can search, view and download resources designed to assist you in educating children and young people in a school setting about healthy relationships. The site is also designed to help practitioners support adults, young people and children who are, or have experienced / witnessed domestic violence and abuse.
At Key Stage 1, the focus is on Healthy Relationships and although there is an underlying foundation of domestic violence and abuse prevention, this is not specifically identified. At Key Stage 2, the issue is clearly identified. The Workshop materials at Key Stages 3 and 4 have been developed from a Youth Work perspective to create real and in-depth discussion about 13 different aspects of Healthy Relationships. Over 600 Secondary pupils and 20 Facilitators have contributed to the development of this module-based material which also provides a range of short, medium and full-lesson options.
http://www.bcd-orb.org.uk/register-for-access.html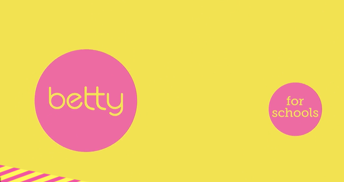 "Welcome to the betty for schools programme, we're all about periods. We want to help create a generation of girls and boys who are truly at ease talking about periods. We've worked with young people and education experts to develop curriculum-linked lessons for 8-12 year olds that encourage open, respectful and honest conversations about periods and the way they affect girls.

Our PSHE Association accredited resources are film-led, with a mix of animations, quizzes and interactive activities, making it easy for teachers to deliver our sessions with confidence."
Betty for schools - all about periods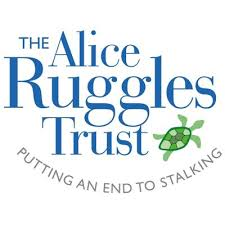 The Alice Ruggles Trust Relationship Safety Resource, launched in March 2019, is a package of quality-assured teaching materials and lesson plans on stalking and coercive behaviour that are freely available to secondary teachers throughout the UK as part of the relationships aspect of the new statutory RSE strand of PSHE education.
Alice Ruggles Trust teaching resources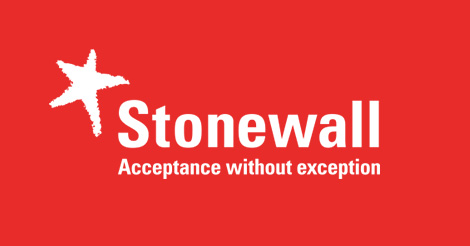 STONEWALL
Same love, different families
This Stonewall resource celebrates the fact that children may be part of different families to their friends and classmates but that all families are characterised by love and care and are special!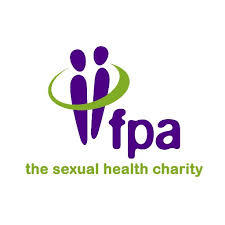 Teaching about consent.
Consent has to be the single most important topic within relationships and sex education (RSE). If a young person fully understands what consent means to themselves and others it lays the foundations for so many other core values such as respect, good communication, self-esteem and resilience. It can mean that they strive to do no harm to others and, in turn, seek help if they are harmed.
Find some top tips here for teaching about consent.
Family Planning Association. Teaching tips-for-teachers.pdf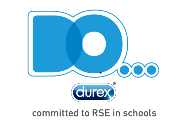 'DO…SRE for schools', a suite of free online resources designed to support the teaching of sex and relationships education (SRE) in schools at key stage four, has been awarded the PSHE Association Quality Mark for best practice PSHE education resources. The resource was created by the DO… collaboration – a group of leading experts and charities, including the National Association for Head Teachers, all in partnership with Durex.
Bwise2 Sexual Exploitation - Barnados
A preventative CSE education pack for use with 12 to 17-year-olds in schools, pupil referral units and residential units.