Information, advice and guidance on 'pupil voice, participation and sustainability' to contribute to continuing professional development (CPD) and supporting schools to deliver opportunities for pupils to engage with, and be part of, their local communities. We have a broad range of products, resources and toolkits to add value to your school provision.
New this year, as well as the School MindMate Ambassadors (SMA) pupil voice toolkit (see 'Social, Emotional, and Mental Health' section) encouraging pupils to take a more proactive role in improving the emotional health of their school, the service is proud to be supportting Leeds City Council declared climate emergency (March 2019) through offering pupil participation training for your schools' Green/Eco-team!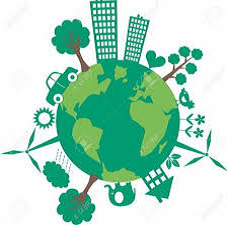 In light of the climate emergency and students striking for climate action it is clear that many pupils are passionate to learn more about ways in which they can make a difference. An hour long Green/Eco-Team training session for pupils provides a timely opportunity to gain some important reflection time to focus on how they might work together to make a difference. As well as helping your pupils to understand the current climate emergency they will also learn some simple activities that the whole school community can do to play their part in improving sustainability, specifically:
• What an Eco-Team is and how it should be run?
• The role of an Eco-Team member?
• Support available to schools?, and
• What is Leeds' Big Climate Conversation?
Some of those passionate students recently attended Leeds' inaugural Youth Summit on Climate in February this year when over 100 students from 16 Leeds secondary schools and colleges came together to participate in a Q&A session with senior Leeds decision-makers on a range of issues.
A direct consequence of the 'Summit on Climate' was a commitment to provide guidance and advice for young people on what action could be taken at school, at home and in the community to complement the 'Climate Action Route Map' (CARM) being developed to support school senior leadership teams effectively implement high quality Climate action education.
Going forward, we are looking to replicate the successful 'Summit on Climate' and extend participation for our primary schools in a virtual event in the Autumn term. Watch this space!
For further information contact: Schoolwellbeing@leeds.gov.uk