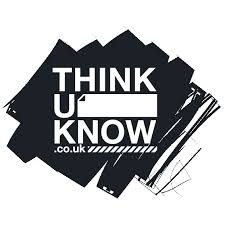 Summary: Interactive video playlist following Aleeya and Tariq as they compete with Jamal for internet fame. Aimed at adolescents, the viewer must choose the path Aleeya and Tariq take and explore the consequences of their risk-taking behaviour. Features some scenes which may be unsuitable for younger children.
Publication details: London: Child Exploitation and Online Protection (CEOP) Centre, 2013
Corporate authors: Child Exploitation and Online Protection (CEOP) Centre
Click here to access the resource http://www.thinkuknow.co.uk/first2amillion/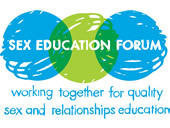 Let's talk about online relationships
To mark Safer Internet Day, the Sex Education Forum and the Anti-Bullying Alliance have teamed up to produce a guide for parents to help children enjoy safer online relationships.
Children find internet communication and social networking fun and safe most of the time. But things can go wrong. As a parent or carer you can help protect your child by talking together about online relationships.
The guide give practical tips about how you can help your child to be in control and enjoy safe online relationships.
Children say that they want their parents to be the first to talk to them about relationships. Many parents fail to do this because they find it embarrassing or difficult. If you feel you don't have technical know-how don't worry. The main thing is to have the confidence to start talking.
Download '"Let's talk about online relationships" - a guide for parents and carers'.

The Home Office has re-launched its thisisabuse campaign which tackles physical and sexual assault in teenage relationships. The campaign is being shown on terrestrial and digital TV channels as well as online.
http://thisisabuse.direct.gov.uk/
The EVAW Coalition has welcomed the relaunch of the campaign but has expressed concerns that it is not being promoted in schools.
http://www.endviolenceagainstwomen.org.uk/news/65/anti-rape-campaign-relaunched-by-home-office
Women's Aid Education Toolkit - Expect Respect
The Expect Respect Educational Toolkit consists of one easy to use 'Core' lesson for each year group from reception to year 13 and is based on themes that have been found to be effective in tackling domestic abuse. Although the Expect Respect Education Toolkit is targeted for use by teachers within schools, it can just as easily be used by a range of other professionals working with children and young people in a variety of settings such as youth clubs or play schemes. You do not need to download the whole toolkit. You can just download the introductory section and the year that is appropriate to the age group you are working with.
We have also worked with the Home Office to produce Expect Respect: A Toolkit for addressing Teenage Relationship Abuse. This adapted version of the Toolkit is one strand of a campaign
launched by the Home Office, in February 2010, to challenge the attitudes of teenagers to violence and abuse in relationships. Visit the campaign website at http://thisisabuse.direct.gov.uk.
To help promote the use of the Expect Respect Education Toolkit in your school we have created this pdf poster.
10 tips for dealing with pornography in schools
Alice Hoyle, teacher and freelance sex and relationships education adviser, offers a concise guide to dealing with pupils and pornography. Please click here for the tips.

Sexual behaviours traffic light tool
Brook has a launched an online sexual behaviours tool for professionals working with young people. The tool uses a 'traffic light' system to provide a simple guide to distinguishing between healthy and harmful behaviours. The traffic lights tool is available free online and a PDF version can also be downloaded. The website also includes interactive training around scenarios.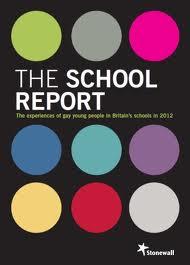 Key findings:
Homophobic bullying continues to be widespread in Britain's schools. More than half (55 per cent) of lesbian, gay and bisexual pupils have experienced direct bullying
The use of homophobic language is endemic. Almost all (99 per cent) gay young people hear the phrases 'that's so gay' or 'you're so gay' in school and ninety six per cent of gay pupils hear homophobic language such as 'poof' or 'lezza'
Three in five gay pupils who experience homophobic bullying say that teachers who witness the bullying never intervene
Only half of gay pupils report that their schools say homophobic bullying is wrong, even fewer do in faith schools (37 per cent)
Homophobic bullying has a profoundly damaging impact on young people's school experience. One in three (32 per cent) gay pupils experiencing bullying change their future educational plans because of it and three in five say it impacts directly on their school work
Gay people who are bullied are at a higher risk of suicide, self-harm and depression. Two in five (41 per cent) have attempted or thought about taking their own life directly because of bullying and the same number say that they deliberately self-harm directly because of bullying
Stonewall has produced a range of high-quality resources to help teachers combat homophobic bullying. Stonewall has also been working directly with schools, local authorities and national agencies, among others, to develop strategies for tackling bullying. The 2012 study show the encouraging results of this work:
The rate of homophobic bullying of lesbian, gay and bisexual young people has decreased to 55 per cent, down from 65 per cent
Twice as many gay pupils report their schools say homophobic bullying is wrong - 50 per cent up from 25 per cent in 2007
The number of gay pupils who still feel unable to speak out when they are bullied, whilst still too high, has fallen from 58 per cent to 37 per cent

This is a website about young people's real life experiences of health and lifestyle. This is not just a website about the medical facts, this is about real people and real lives.

Watch, listen and read young people talking about their experiences, and feel free to join in the forums. Please click here to access the website.

Picture This is an educational resource aimed at KS4, that explores the problems surrounding sexting. The pack features a fictitious play that has been designed to highlight the consequences of sexting. The story covers the highs and lows of a group of teenagers as they become involved in an episode of sexting and asks the question, should young people consider their actions and think before they hit send?
What seems like fun at the time could lead to unwanted circumstances in the future. The accompanying teachers pack supports the play and subject matter with additional exercises, projects and links that encourage pupils to think about and decide what they would do if they encountered a situation like this. There are also three suggested endings for practitioners to work on with their pupils to finalise the play and decide what the outcome could be.
Whether you decide to use it either as a classroom resource or a performance piece, this resource will help your pupils to research, dissect and understand what sexting is truly about and to consider their online actions.
For a direct link to the resources click here.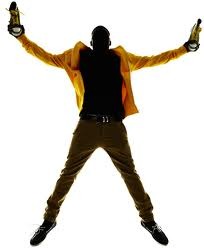 Life in my Shoes
'Life in my Shoes' is a powerful multi-platform campaign that challenges the fear and misunderstanding that surrounds HIV.
Whether you join us for the whole journey, a mile or just a moment, you will be part of a community coming together to better understand each other, creating better empathy.
For a direct link to the campaign, please click here.
Primary Seal materials:
Please click here to access the Primary SEAL materials. This includes whole school, Targeted 'Silver', Family (both training and home activities) and staff 'Purple'

Secondary Seal materials:
Please click here to access the Secondary SEAL materials. This includes whole school development and year 7 materials. Search the resources section of this website for the Secondary Targeted Seal materials.

D:SIDE
D:side is an agency who can deliver quality drug education sessions to KS1 and KS2 primary schools. They will assist you to improve your practice and build teacher capacity. Leeds schools who purchase an SLA with the Health and Wellbeing Service can access d:side at 50% prices.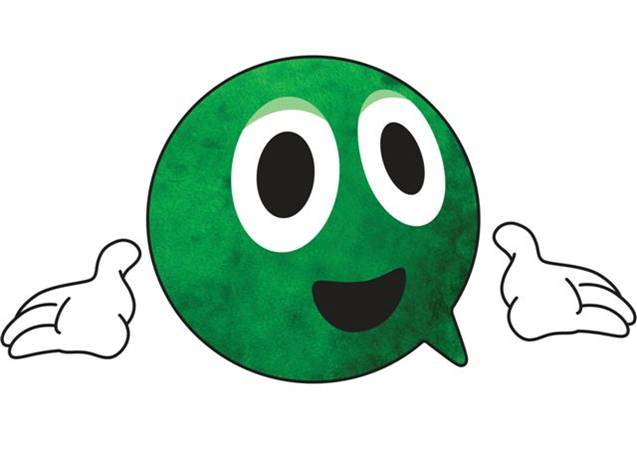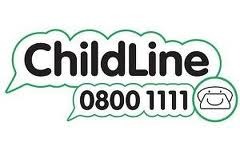 ChildLine Schools Service
The ChildLine Schools Service is provided free of charge by the NSPCC. It is a groundbreaking initiative which is aiming to deliver into every primary school in the UK once every two years. Research shows that younger children can be especially vulnerable to abuse because they have less awareness of what it is and may not know how to seek help if it happens, and with early intervention we could hope to see a reduction in the numbers of children suffering abuse and for children to speak up from an earlier age.
The objectives of the ChildLine Schools Service are:
To ensure children have an understanding of abuse in all its forms, including bullying, and an ability to recognise the signs of abuse.
To ensure children know how to protect themselves from all forms of abuse.
To make them aware of how to get help and sources of help.
The delivery model is in two stages - a 30 minute assembly to Y5 and 6 pupils to inform children of the different types of abuse and where they can go to seek help. The second stage, which happens approximately 1-2 weeks later, is an interactive classroom-based workshop lasting up to 1 hour, to reinforce the assembly messages and encourage discussion and questions.

FREE Lesson plans
Created by experienced educational specialists, mapped on to the curriculum and Pfeg Quality Marked; these lesson plans are innovative, flexible and are regularly updated with news and additional activities.
Paying for It's range of free lesson plans are created by experienced educational specialists at Key Stage 3 and 4 and provide innovative activities to critically investigate the economic challenges facing society.
For more information click here
'Becoming a Teen' is a KS2, PSHE resource that aims to give teachers the tools and specialist advice to help build young girls confidence through understanding the facts about what happens to their bodies as they go through puberty. Brought to you by National Schools Partnership and supported by leading feminine hygiene brand, Lil-Lets, these resources have been specially created by PSHE teachers to ensure that they deliver against the KS2 curriculum.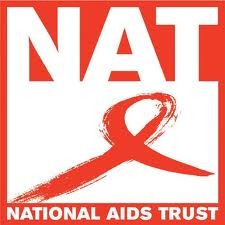 The National Aids Trust have produced a practical resource for teachers providing suggestions on how to integrate HIV into the national curriculum for different subjects within key stages three and four. It includes lesson plans, ideas for assemblies and HIV fact sheets.
http://www.nat.org.uk/HIV-Facts/School-Packs.aspx

Teenage Abuse
Abuse is surprisingly common in teenage relationships. In a recent Home Office study, one out of every three girls interviewed said they'd been sexually assaulted by a boyfriend. In the same survey, 25 per cent of girls and 18 per cent of boys said they'd been hit or physically attacked by a partner. For more information for teenagers visit this website: