Welcome to the October PSHE & Healthy Schools newsletter. Thank you to everyone who attended the nework meeting. We had a fantastic range of speakers at the meeting and we hope you find the following information/updates useful.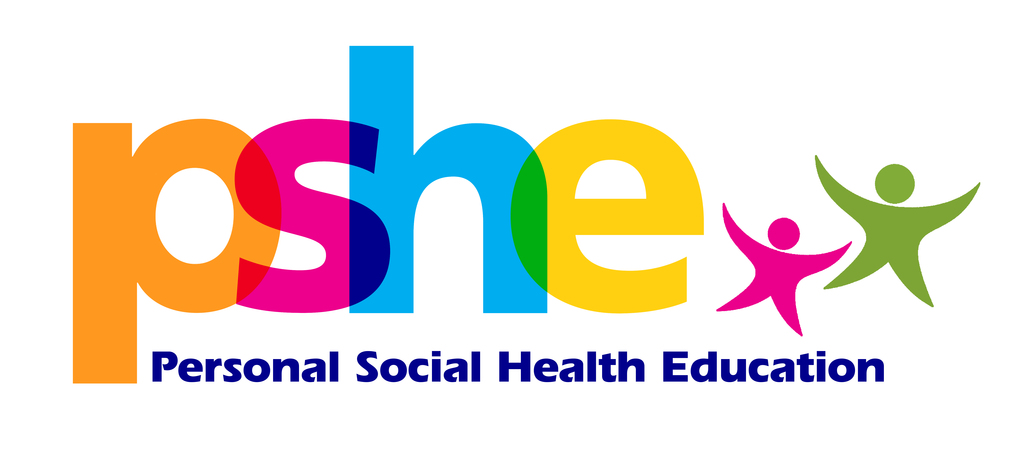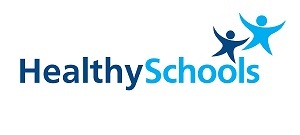 Primary and Secondary Schools: Bespoke SRE sessions for pupils
The OFSTED inspection framework includes a judgement that focuses on personal development, behaviour and welfare and requires schools to promote this through a broad and balanced curriculum. To support schools to achieve this the Health and Wellbeing Service are currently offering direct delivery support to pupils around a range of primary and secondary sex and relationship education topics.
DISCOUNTED OFFER!!!! For a short time only there is a 20% discount on all sessions booked to be delivered between October 2016 & the end of January 2017. (Please note – schools who currently have a Full SLA are entitled to one pupil session as part of their package.)
Primary sessions include Puberty and Conception, Body Image, Social Media and Positive Relationships. A session on HIV and Contraception is also currently being developed.
Secondary sessions include Contraception, Understanding STI's, Healthy Relationships, Body Image, Sex and Social Media, Unintended Pregnancy Choices, Tackling Homophobic Language, Sex, Consent and the Law and Alco-sex.
For further information or to book a session please contact Emma Newton: emma.newton@leeds.gov.uk Tel: 07891 276623
Primary schools: NEW PSHE Scheme of Work:
We have now successfully launched the NEW Primary PSHE Scheme of Work in Leeds which has been recommended by the Education Reference Group of the Leeds Safeguarding Children. 100 primary schools have now ordered and received the scheme. We will be delivering training on how to plan a whole school curriculum using the new scheme on the 2nd November and places can be booked here: http://www.leedsforlearning.co.uk/Event/36404 This scheme covers everything schools will need to deliver a whole school, spiral PSHE curriculum within school, including current emerging issues. For more information, including the opportunity to place an order, please click here: http://www.schoolwellbeing.co.uk/pages/primary-pshe-scheme-of-work-examples or contact Helen Smithies: helen.smithies@leeds.gov.uk
Primary and secondary schools: How to increase your take up of free school meals:
The Leeds Free School Meals Strategy Group have produced a new free resource entitled 'How to increase your take up of free school meals.' Click the link to download this document which provides 21 simple ideas to help maximise the number of pupils in your school who take a free school meal. It will also help to increase the number of pupils who take a universal infant free school meal or a paid school meal. It is important to continue to promote UIFSM throughout the year to ensure pupils and families are able to benefit from a nutritious meal to support learning and health outcomes. The funding your school receives is also calculated based on your school meal take up on census days. The next census day is on Thursday 6th October 2016 so please do use this resource to help with ideas to support increasing take-up.
Primary Schools: Prevent Unit of work:
Powerpoint: Prevent Powerpoint
Order form: order form
Health and Wellbeing Service training this term and other information:
My Health My School pupil survey
One Minute Guide: Investors in Pupils
Investors in Pupils Open Morning
Health & Wellbeing Service and OFSTED framework
Secondary schools and FE settings: Youth Offer
For more information, please contact Shaun Macklin, City Centre/Return Interview Service, Youth Offer Tel: 0113 37 85534 , 07891 270602 email: shaun.macklin@leeds.gov.uk
One Minute Guide - working with LGBT young people
One Minute Guide: Working with Transgender young people
LGBTQ groups - information for professionals
/uploads/chronicler/document/document/748/Youth_Offer_referral_form_for_young_person__2016_.doc
Please note:
The following information is shared but not endorsed by the Health & Wellbeing Service. We are unable to endorse any external organisation, project or programme. The decision to engage with any of the following is your school or setting decision.
Primary schools: FREE British Values workshops from Bradford Museums
Bradford Museums have recieved some funding from ACE through DoE - one strand of this funding is to work with schools in our venues supporting the British Values agenda. The workshop is 2 hours long - if schools came for the full day they can look at the rest of the gallery in the afternoon ( we have self led resources we are working on to complement the workshop). There are 10 workshops on offer. In the workshop the max is 35 pupils. For more information please click this link: Workshop offer
Primary schools: FREE CyberSense resource:
An exciting opportunity for Leeds primary schools to obtain free access and training to a fun, interactive, multimedia educational resource aimed at keeping children safe online. Ariel Trust in partnership with Leeds Health and Wellbeing Service is delighted to be able to offer schools a unique opportunity to participate in the CyberSense E-safety programme. CyberSense is an online educational resource that is designed to raise awareness of cyber-bullying, providing children with the skills to recognise, respond to and report cyber-bullying and promote staying safe online.CyberSense contains eight engaging exercises, including animated short issue based videos addressing important topics such as selfies, social media and gaming.Send me a Selfie video link https://cybersense.wistia.com/medias/ece441de5y
The resource also include a range of interactive exercises such as storyboarding and role play and quiz type activities. These activities are designed to stimulate awareness, discussion and analysis of Cyber-bullying, its causes and consequences. CyberSense will also support schools in meeting the latest Ofsted requirements. One of the four areas of the Common Inspection Framework is 'Personal development, behaviour and welfare.'
Please note: Access to CyberSense is available free of charge to Leeds primary schools until 1st April 2017 funded through Realising Ambition Big Lottery funding. After this date, schools will be offered access to the resource at a discounted rate. Please contact trish@arieltrust.com if you are interested in using CyberSense in your school.
Primary schools: Dr TV and the TV Zombies, fully funded resource pack for schools:
Resources for primary schools to stage a musical, promoting active lifestyles and educating about the risks of excessive TV and screen time. Leeds primary schools are being offered resources to stage this humorous and engaging musical and downloadable resources are available at no cost to schools. Dr TV and the TV Zombies' is a musical designed for Year 4, 5 or 6 children to perform for their families and school. It will help bring to life the information on the risks of too much TV and screen time and provides challenges to encourage children and their families to swap some screen time for being active.
Watch the trailer here: http://www.allthingsconsideredtheatre.co.uk/dr-tv-trailer
Click this link for more information about this resource: Dr TV flyer
FE settings and secondary Schools: Nobel Peace Laureates mentoring young people
Challenging bullying and extremism, developing global citizens and building leadership skills. A tried and tested curriculum that develops critical thinking and reasoning skills
PeaceJam is an international organisation with a unique feature of working directly with Nobel Peace Laureates, offering a range of educational programmes for schools and youth groups. PeaceJam UK was established in 2006, hosted at Bradford University's Peace Studies Department until 2013. Currently PeaceJam is hosted at Winchester University . We wish to work in partnership with you to bring PeaceJam to Leeds, and host it at one of the Leeds Universities.
Many of the Leeds Schools have engaged with PeaceJam and participated in conferences and activities since 2006. The impact on the leadership development of young people is widely recognised and acknowledged not only by school staff but by the young learners. A group of fifty students from Leeds Secondary Schools attended the International Conference in Los Angeles in 2008. The Leeds students were privileged to meet Archbishop Desmond Tutu, Nobel Peace Laureate who was assigned to mentor and work directly with the Leeds contingent of schools at the LA International PeaceJam Conference. In my capacity as the Director for Equality and Entitlement, in Education Leeds , I led the engagement of Leeds Schools with PeaceJam UK until my early retirement in March 2011. I am a passionate advocate of PeaceJam and work as a volunteer with the PeaceJam UK Leadership.
The PeaceJam curriculum has been tried and tested and offers flexibility in use across the subjects and for specific enrichment projects. Students are encouraged to engage in school and community based projects for active global citizenship participating in the "One Billion acts of Peace".
For more information please contact Rehana Minhas, PeaceJam UK Leadership Team
Mobile: 07500665490, email: unitedkingdom@peacejam.org
All settings: Show Racism the Red Card's Annual Fortnight of Action takes place from the 8th - 22nd Oct 2016
This period of concerted action encourages participation from all sections of communities to celebrate diversity and tackle racism. A major aim of the Fortnight of Action is to encourage anti-racism actions, events and initiatives to take place throughout the year. Many organisations begin their actions during October and run follow-up events during the year. There are other organisations including schools and community groups that look to the Fortnight of Action for ideas and inspirations. One proven way of making a difference is to act on a local level to break down barriers that lead to racist attitudes and behaviour. These barriers can include:
Racial stereotyping
Ignorance of other cultures
Excluding practices
The idea that any one cultural or ethnic group is superior to another
Please click these links for more information:wear red day flier Wear Red fundraising guide
website: http://www.srtrc.org/get-involved/foa
FE settings and secondary School: Youth Watch Leeds - Young People's Rights in the NHS workshop
YouthWatch Leeds are looking to work with pupils in KS4, KS5 and further education settings to pilot a session around young people's rights in the NHS. It will be co-facilitated by young volunteers from YouthWatch and a worker from Healthwatch Leeds and the session will last approx. 1 hour. We are still in the planning stages but hope to be in a position to deliver the sessions from December 2016. By the end of the session, young people will be able to:
Know their rights in the NHS
Be able to use those rights to determine whether they receive good or bad care
Know what to do if they don't feel their rights were met or they got bad care
We would also use the session as an opportunity for young people to share any good or bad experiences of health and social care services.For more information, please contact harriet@healthwatchleeds.co.uk 0113 8980035
All schools and settings : Leeds Forward, new guide on Illegal Highs
http://www.forwardleeds.co.uk/illegal-highs
FE settings and secondary schools: Vintage Youth Club – Voice and Influence in Museums & Galleries!
Have you heard about the Vintage Youth Club? It's a brand new youth group for 13-21 year olds! They are currently planning an exhibition called COMICS UNMASKED. So if you are interested in museums and art and want to meet new people and learn new skills with a fab youth worker we suggest you GET INVOLVED!
Click this link for more information: Poster
Post 16 and FE settings: Two project from Leeds Rhinos
The Leeds Rhinos Foundation 'OFF THE BENCH'
The project runs on Wednesdays 10.00—3.00 p.m. over 6 week blocks of indoor and outdoor activities catered towards young people increasing life opportunities and raising their chances of success. This is an exciting opportunity for young people who are not in education, employment or training aged 16 + to build their confidence and self-esteem whilst having the opportunity to learn new skills and work as a team. £4.00 will be provided to help with transport costs and lunch.
The Leeds Rhinos Foundation 'YOUNG DADS' programme
After it was identified a need for additional support for young teenage dads aged 16—25 across the city. This is a 10 week project 2 hours a week, which will support young dads through a transitional process. The aim of the course is to increase resilience and self- esteem, provide practical and emotional support, especially around fatherhood. £4.00 will be provided to help with transport costs and lunch.
FOR FURTHER INFORMATION PLEASE CONTACT: Janet Sylvester — Project Tutor, Tel: 07801644368, Email: janet.sylvester@leedsrhinosfoundation.org
All schools and settings: The British Dietetics Association have released a new food factsheet on portions.
https://www.bda.uk.com/foodfacts/home
Secondary schools: Teenage Cancer - FREE cancer and health awareness
Trust is the only UK charity dedicated to supporting young people, their families and their wider communities through cancer. As part of their work they offer a FREE cancer and health awareness presentation aimed at year 10 and above that is advocated by the cancer strategy 2015-2020. The Education and Awareness team have been visiting schools for over 15 years and are highly trained in speaking to and engaging young people in sensitive discussions. who visit schools across the whole of the UK offering cancer and health awareness presentations.
The FREE presentations cover many elements of PSHE, biology and SMSC and give the students an opportunity to learn about:
What is cancer?
Common signs and symptoms
Common cancer treatments
How young people can be impacted by cancer, including how peers can help
Heathy living for the future
By the end of the presentation, students will feel more empowered to talk about their health with health professionals and know the early warning signs for cancer and how they can reduce their risk of cancer in later life through healthy living.
Although all students are encouraged to stay in the presentation, they will be offered the opportunity to leave should they start to feel uncomfortable or upset. This very rarely happens as the presentation style is positive. In fact, students have fed back that although they were initially concerned they came were very glad that they stayed as they felt more confident to talk about their own experiences following the presentation.
The Teenage Cancer Trust Education programme has recently been evaluated by Stirling University and it's been found that after receiving one of our presentations, students are three times more likely to talk about cancer and knowledge of cancer warning signs increased by a third! (https://www.teenagecancertrust.org/about-us/news/our-cancer-education-sessions-can-help-save-lives). In fact, Teenage Cancer Trust recently released a report that detailed the impact of their presentations: https://www.teenagecancertrust.org/about-us/news/roger-daltrey-and-jane-sutton-support-our-call-cancer-education-all-secondary-schools.
I'm sure you'd agree that these are great results and we want our students to have this opportunity to feel empowered to talk about their health. Teenage Cancer Trust believe strongly that talking about cancer and other illnesses can make a difference. Students will be left with a leaflet that they can take home to discuss with their parents. Additional resources offered by Teenage Cancer Trust can be found at: www.teenagecancertrust.org/learninghub.
The presentations usually last for an hour and are generally delivered to whole year groups. If you are interested in booking in one of these presentations, please contact education@teenagecancertrust.org who will be happy to answer any questions and will work with you to find the most suitable date.
Primary schools: FREE oral health training
Please click this link for more information: Oral Health training
Primary schools: Specialist Head Lice Management Service
Headstart is a specialist head lice management service provided by the Infection Prevention and Control Team within Leeds Community Healthcare. The attached flyer aims to provide information to clients requiring support with headlice, directing them in the first instance to their local pharmacy for advice. Affected families can access free Hedrin lotion (if exempt from prescription charges) via the Pharmacy First Minor Ailments scheme on producing evidence of head lice infestation for each affected individual.
For more information please click these links: Flyer flow chart
All schools and settings: World Mental Health Day (Monday 10th October)
This October, to coincide with World Mental Health Day (Monday 10th October), we are raising awareness for children and young people's mental health through our new #HelloYellow campaign.
Nearly 80,000 children and young people suffer from severe depression and on average, three children in every classroom in the UK have a diagnosable mental health disorder. YoungMinds wants to put a spotlight on young people's mental health and get everyone joining in on the conversation.
So join them on World Mental Health Day by wearing something yellow and donating £1 to YoungMinds. It could be a tie, t-shirt or even lipstick - if you're feeling daring. Take a photo of you and your mates wearing yellow, tag @YoungMindsUK and share our #HelloYellow tips for looking after your mental health.
You can get involved by downloading our free poster, donating to YoungMinds and saying #HelloYellow to get people talking about mental health.To find out more about how you can take part, please get in touch by calling on 0207 089 5050 or email us at fundraising@youngminds.org.uk.
Primary schools: Leeds Theatre in Education Company
Leeds Theatre in Education company are currently working in Primary Schools in the Aireborough and Morley, Ardsley, Tingley Clusters. Delivery of the programme "The Boy Under The Bed" (info attached) has been commissioned by the clusters to meet their local priorities which include the support of PSHE work in schools on the issues of domestic violence and its impact on children. The programme begins with a play that presents serious issues, including domestic violence, in an age appropriate and compelling performance. This is followed by a workshop where the children use the world of the play to explore the questions that the play, its characters and events, have raised for them, and to consider options and pathways for the family in the story. The accompanying Teaching Support Materials provide classroom based exercises to continue to explore through e.g. circle time, poetry writing.
Please contact theatreineducation@hotmail.com to observe a session.
For a copy of the schedule, please click this link: schedule
For more information about the play, please click this link: leaflet
All schools and settings: Tootoot
'Tootoot is the UK's first safeguarding platform funded by The Department of Education, that allows your pupils to safely record their concerns directly to your place of learning. Tootoot combines a student reporting tool with an incident recording system for your staff members, resulting in a complete safeguarding package. As a result of the DfE funding we are able to offer a 6 month free trial to anybody that would like to try tootoot in their school.
For more information please visit our website: www.tootoot.co.uk or click here for an overview of the features: toottoot Powerpoint Alternatively please feel free to contact Michael Moore if you have any questions : michaelm@tootoot.co.uk 0161 672 3538
All schools and settings: Gendered Intelligence
Gendered Intelligence
Gendered Intelligence offers a range of services aimed at enabling a whole educational community to become more trans-inclusive as well as celebrate gender diversity more generally. These include: training and presentations for staff; professional consultancy on specific issues; class sized workshops and school assemblies for students; mentoring for young trans people as well as offering useful resources and signposting. In addition we deliver group sessions for young trans people and parents and carers of young trans and gender questioning people. All our services can be mixed and matched to suit your specific needs and circumstances, or bespoked as required. This way you can choose as little or as much as you feel that is right for you and your institute or organisation.
Please click these links for more information:
Contac: website: genderedintelligence.co.uk e mail: education@genderedintelligence.co.uk
telephone: 0207 832 5848
"I liked the openness and the willingness to discuss and answer complicated and uncomfortable questions." Student, Year 10
"The workshop really helped clear things up about terms and stereotypes." Student, Year 11
"Gendered Intelligence worked with us to deliver staff training and workshops with our Key Stage 2 pupils. The work led us to revise a range of policies, including equal opportunities, anti-bullying and equality and diversity. It also led us to revise our PSHE curriculum to incorporate sexual orientation and gender identity… An example of work that GI did was with Year 5 and 6 children about gender. The work was centred around photography and images and its aim was to challenge the children's thinking about gender… during the sessions the issue of transgender came up naturally with the children and both the class teacher and Jay Stewart made the decision to talk about Jay's own experiences. This was the right decision. It led to an outstanding piece of work and the transformation of views of some pupils and some parents. Jay's work was brave but essential. Gendered Intelligence offers a very special and unique service to schools and the young people we work with." Jo Warner, Headteacher, Westerhope Primary School
"Gendered Intelligence delivered a session on trans and gender identity awareness to a group of senior staff and those who work closely with a transgender student. Hereford Sixth form College have also benefited from Gendered Intelligence's work through one-to-one mentoring which was offered to a transgender student…. The mentoring programme gave the student the opportunity to discuss transgender issued with a specialist in this area and helped the student develop strategies and goals when dealing with these issues. This ultimately had a positive impact on his life both in and out of college. GI liaised with a senior member of staff providing appropriate feedback regarding college life in order for staff to fully support the student within college. GI is different from other organisations as it provides detailed insights into the experiences of the needs of young transgender people. GI is also excellent as it tailors the sessions according the individual needs of the young people they are working with…. Working with GI has meant that the transgender student has continued to engage in college life and complete a course of study. The student was really struggling with college life when the mentoring was first put in place." Kirsty Yeoman, Director of Studies, Hereford Sixth Form College
"I definitely feel more confident after mentoring. For me I really didn't know so well how to talk about gender identity with other people, it was all a bit too awkward so I avoided it. It helps so much to be able to have open conversations about something so important and I feel much freer and much closer to friends and family because of it. The mentoring scheme at GI was really my only source of actual practical help with stuff like how to deal with relationships with others. When you first come to terms with being trans it is definitely a daunting prospect and it feels like a million things are flying at you at once, so it really helped to have support with specific challenges I faced individually.
I suppose with my own personal identity support from GI has made me feel more secure. Before I might have thought that being trans is something to keep to myself but now I feel much more comfortable knowing that someone else knows who I am rather than not. Also, I notice how it's now easier to accept my own identity as much as others do. If I know everyone's fine with me for who I am it makes my identity less of a weight on my shoulders and just another thing about me which makes me who I am." Trans student
Secondary schools and FE settings: FREE resources from Handicap International
Handicap International works with schools and youth groups in the UK, providing support for learning on areas of our work. They particularly focus on the impact of landmines, cluster munitions and other explosive weapons on young people around the world.
They have a collection of teaching materials, including exhibitions, films and posters to help bring these topics alive. Suitable for use at Secondary level as part of PSHE and Citizenship, the materials are designed to help young people understand global issues and explore how they can make a postive difference by taking action themselves.
Please click this link for more information and how to order FREE resources: https://www.handicap-international.org.uk/take-action-in-your-school