MindMate Wellbeing (Cluster Mental Health Support)

This continues the work of the TaMHS (Targeted Mental Health in Schools) Leeds project which rolled out cluster mental health support.
MindMate Wellbeing is part of the Future in Mind Leeds strategy. It is funded by the clusters themselves and investment from the Clinical Commissioning Groups (CCGs). This includes the new Specialist Inclusive Learning Centre (SILC) cluster.This work in the clusters is part of their Guidance and Support multi professional team.
Clusters offer a range of early help services and now take referrals form the MindMate Single Point of Access. Schools should use their clusters for support and NOT the MindMate Single Point of Access. Onward referrals to toher servcies will be managed by the cluster.
One Minute Guide here
MindMate Champions Programme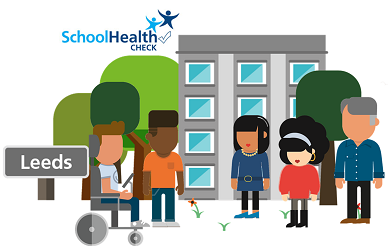 Following evidence based practice MindMate Wellbeing Support works effectively in conjunction with schools self-evaluating and developing their Social, Emotional and Mental Health (SEMH) practice and provision for all their pupils via the newly launched MindMate Champions Project. Funded by the Leeds CCGs and run by the Health and Wellebing Service in partnership with Northpoint Wellbeing, this is free to all Leeds schools and offers highly subsidised training. Sign up at the website.
One Minute Guide here
Our SEMH trainging courses can be found here
The current specialist commissioned services in each cluster are:
The service offer is commonly known as cluster guidance and support across the city, which offers a range of family support, services and partnerships including early intervention mental health support.
2gether (formerly CHESS & Networks): Northpoint Wellbeing plus Family Support Worker
ACES (Armley): Northpoint Wellbeing + Barca
Aireborough: Northpoint Wellbeing
ARM (Alwoodley, Roundhay Moortown): CAMHS in Schools & Northpoint Wellbeing for pupil and parent support
Beeston, Cottingley & Middleton: Impact North
Bramley: Relate
Brigshaw: Northpoint Wellbeing
EPoSS (Boston Spa & Wetherby): CAMHS in Schools
ESNW (Cookridge/ Adel area): Relate Mid Yorkshire
Farnley: Northpoint Wellbeing
Horsforth: Northpoint Wellbeing
Inner East: CAMHS in Schools & Barca Leeds
JESS: Impact North
Otley/Pool/Bramhope: Northpoint Wellbeing
Inner NW Hub (Headingley/ West Park) : Northpoint Wellbeing
Morley, Ardsley & Tingley: CAMHS in Schools & Northpoint Wellbeing
Open XS: Northpoint Wellbeing
Pudsey: CAMHS in Schools, Impact North, Barca Leeds plus EWMH worker
Rothwell: Northpoint Wellbeing & EWMH worker
Seacroft Manston: The Beck
Temple Newsam Halton: CAMHS in schools plus EWMH worker
Feel like a child or young person you know would benefit from this type of support?
School Professionals:
Contact your Cluster Manager/ Targeted Services leader of your school's cluster to discuss options. If you are unsure who/ where this is please contact: Integrated processes Team on 0113 247 6830 cafteam@leeds.gov.uk.
NON School Professionals:
Please use the MindMate Single Point of Access (SPA)
Parents/ carers:
Approach your school's pastoral lead/ learning mentor to discuss your concerns and options. Discuss what options are available in the cluster team.
Alternatively visit your GP
GPs
Please use the MindMate Single Point of Access (SPA)