Leeds Sailing & Activity Centre Primary & Secondary School Programmes 2018
Leeds Sailing and Activity Centre is an AALA registered Outdoor Centre and a RYA and BCU registered Training Centre open all year. They offer a variety of courses and programmes to pupils from key stage 2 upwards. All activities/programmes can be tailored to suit specific group needs.
School Package
Their most popular Activity Day, Canoeing, Orienteering and Problem Solving/Team Building activities caters for up to 30 children and includes all equipment, changing, shower facilities and use of a classroom for lunch and changeovers.
This can be adapted to suit Transition Days - for secondary and feeder schools, offering a chance for pupils get to know their new teachers and interact with their new secondary school peers in a fresh environment, or for Year 7 Induction Days – offering team building in a fun way, for new pupils and teachers to bond outside of the classroom.
Total cost: £160 for up to 30 children. Larger groups can be catered for and other activities chosen from their range, though these may have an additional cost.
School Activity Weeks
A fun week of activities which includes Canoeing, Kayaking, Raftbuilding, Orienteering, Traversing Wall, Mountain Biking, Bell Boat, Climbing, Problem Solving/Teambuilding, Indoor Cave, Rowing, Windsurfing.
Includes all equipment, changing and shower facilities and use of a classroom, for lunch and changeovers.
Total cost: £1,750 for 30 pupils, £3,500 for 60 pupils
GCSE /BTEC
Leeds Sailing & Activity Centre can assist with the theoretical and practical delivery and assessment. These are units of work in which students can score relatively highly in relation to other areas.
They can deliver the Orienteering, Climbing, Canoeing, Kayaking and Sailing modules in GCSE and BTEC P.E. This involves working both on and off the school site. Pupils learn about safety and environmental issues, skills and the equipment involved to meet the unit specifications.
Cycling: British Cycling Go-Ride Scheme
This can be delivered to 15 children in PE or extra-curricular time. They can bring the bikes to your school and deliver this national scheme. Secondary school students may wish to come to the LSAC and progress to the more demanding BMX track. Further off-road work could lead to students gaining the British Off-Road Biking Awards.
Orienteering
This work can be based at school, LSAC, or other venues such as West Park, Danefield Forest or Roundhay Park etc. They can offer simple orientation exercises and trails in safe familiar environments through to demanding navigation in more challenging terrain.
Primary School OAA
Aimed at Year 5/6. This unit of work is delivered over half a term – e.g. one lesson a week for 7 weeks. It involves the class participating in simple and safe trails, indoor and outdoor orienteering skills and problem solving activities. This unit aims to deliver OAA in accordance with the National Curriculum and can be delivered either at the Leeds Sailing and Activity Centre (LSAC) or in your own school.
Climbing – Indoor and Outdoor
Using local indoor climbing walls, students learn about safety equipment, how to traverse, climb and belay. The students progressively learn to climb harder routes involving different holds and techniques and work towards our 7 Climbing Awards. Maximum group size is 8 students per instructor.
The centre can assist schools to deliver the Climbing modules in GCSE P.E. Pupils learn about the relevant safety and environmental issues, the skills and manoeuvres needed to climb, and the equipment involved. This can take place both indoors and at local outdoor single pitch climbing venues.
Team Building / Problem Solving
They can offer a range of problem solving activities which demand cooperation and teamwork from the participants. These can take place indoor or outdoor and can be undertaken at either the LSAC or your own school.
School Games Challenge
The popular annual June event. Come along and compete against other schools for the Challenge Trophy. Open to year 9. Teams of 12 (6 male 6 female) Activities include Raft Building, Canoeing, Kayaking, Biking.
Nature Walks
LSAC activity centre is situated within Tarnfield Park which is an excellent venue for bird spotting, nature walks and other related activities.
D of E
For pupils involved in D of E, the centre offers opportunities for the 'Physical' element & training/supervision for Canoeing and Kayaking expeditions.
Indoor Cave
Find your way through the maze of stalactites and stalagmites in search of hidden fossils in the fabulous, multi layered, realistic indoor cave. It's clean, safe and fun for all ages (8 years +) and abilities.
There are trollies for disabled access allowing almost everyone to enjoy the twists and turns of their very own subterranean adventure. All sessions are led by a qualified LSAC Instructor for up to 8 Students at a time and last for approx. 1 hour
Cost: £55 for up to 8 people. All equipment is provided.
Delivery Time
All activities are tailored to suit your needs and range from a one off 1 hour session to a multi activity week.
Many combinations can be catered for and delivered in curricular or extra-curricular time. To discuss your needs and ideas or for more information on prices please call LSAC on 0113 3781271
Multi Activity Day
Can also be used for Transition days, SATs reward Days and Teambuilding. School groups of up to 30 pupils KS2 and above can take part in the 1 day Activity Package choosing 3 activities including at least one self-programmed activity of Problem Solving, Traversing Wall, or on-site Orienteering. Staff will need to book our free in-house training if they have not run these with us before.
Instructed activities include Canoeing, Rafted Canoeing, Bellboating, Kayaking, Raft Building, Biking, Indoor Cave, Bushcraft.
Most of these activities can be run for 10 pupils with one instructor. For groups choosing to canoe/rafted canoe or kayak they provide free on water training for staff so they can come on the water with their group (unaccompanied group ratio 1:8)
A room is provided for the day, just bring a packed lunch, drinks and a change of clothes.
Cost: £158 with one instructor, £316 with 2 instructors
Contact us on 0113 378 1271 or email sailingcentre@leeds.gov.uk
For more information see www.leeds.gov.uk/sailingcentre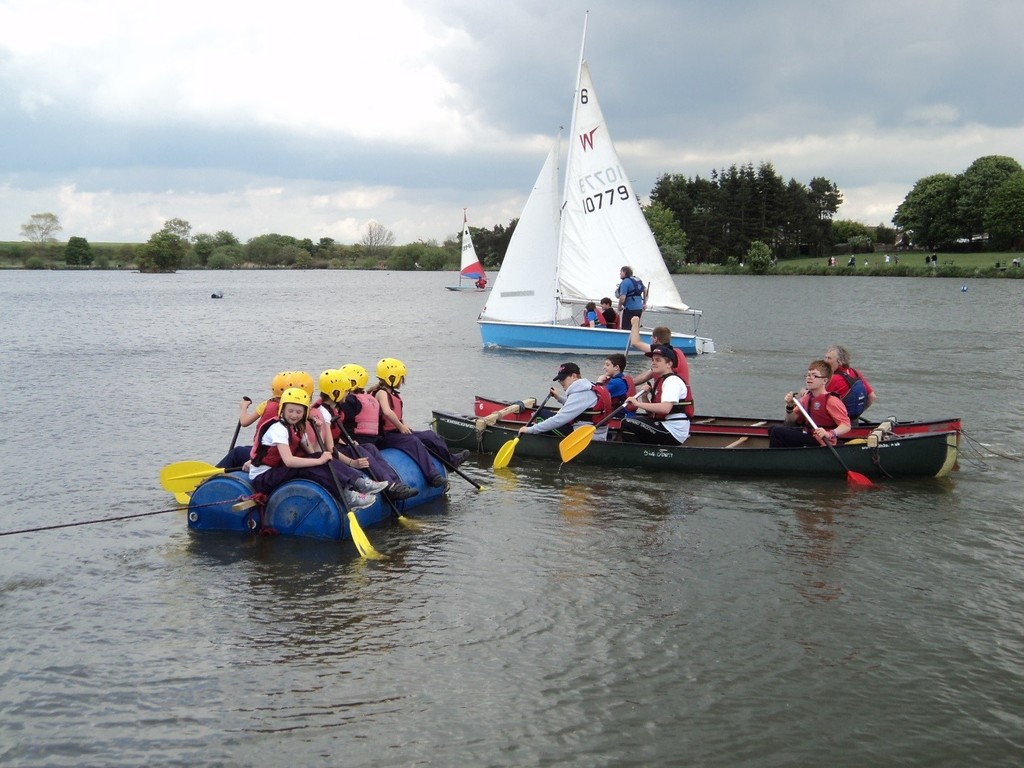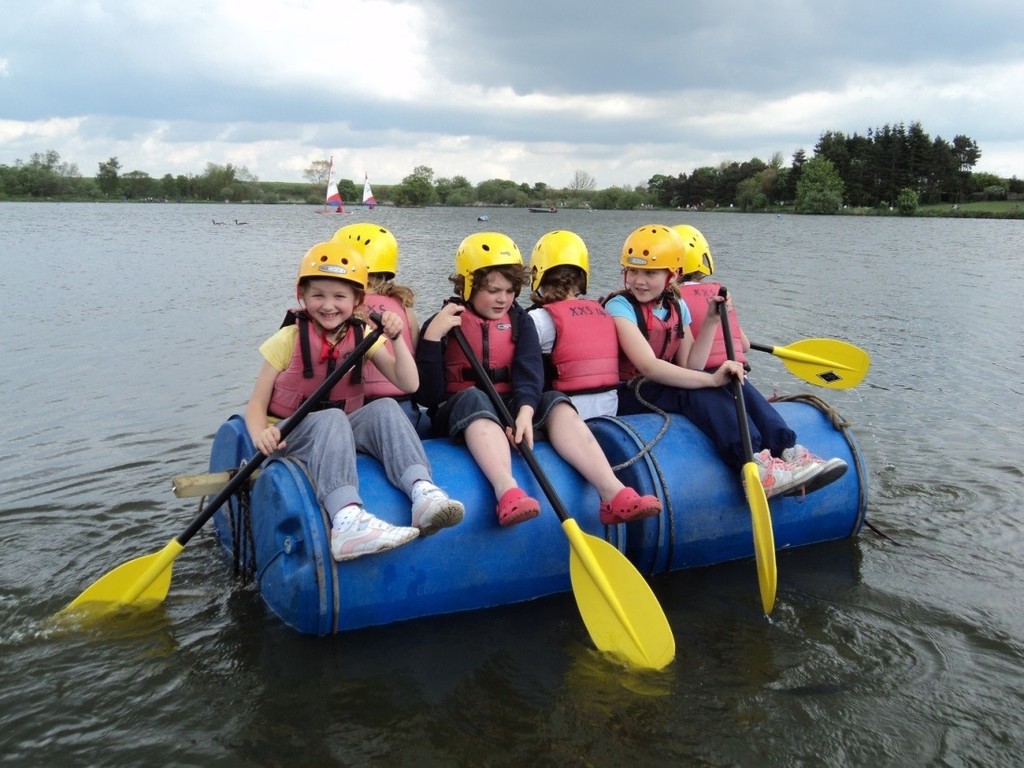 Benefits of Regular Visits
Schools that visit weekly throughout the year report significant pupil improvement in areas such as attention, language development and attendance. The centre is completely flexible, any combination of times and activities are available.
Start Paddling: Watersports for Primary Schools.
Have Fun, Learn paddling skills and achieve NGB awards
Open to your KS2 group: Paddlepower Start Award for a minimum of 2 hours Canoe and Kayak sessions for years 5 and 6.
Rafted canoe or Bellboat for years 3 and 4. Add in a Raft Building session and/or Stand Up Paddle Boarding for a really wet experience.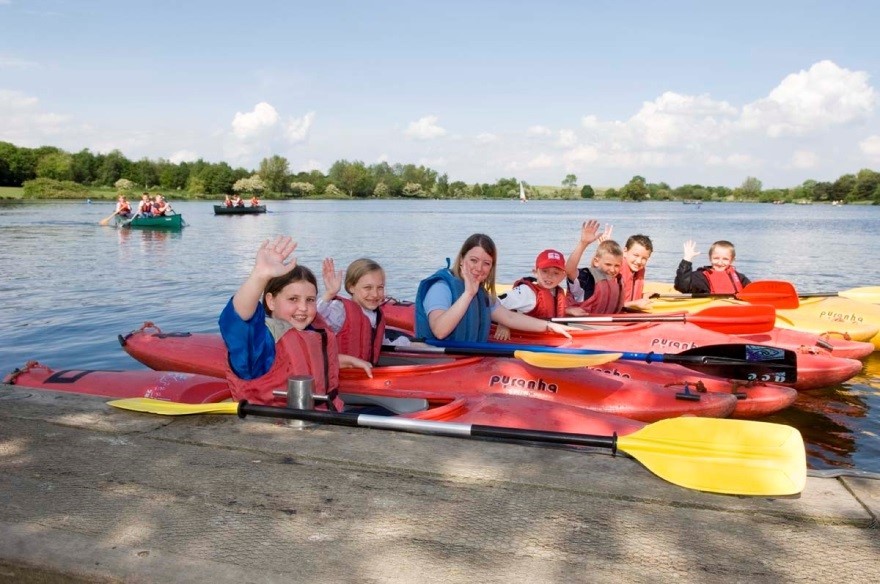 Want to keep dry, but active?
Leeds Sailing & Activity Centre are open all year for ON LAND activities for KS2 and above:
Off Road Biking on site, on trails and in schools - bikes with gears, helmets and gloves provided.
Soft Archery indoors or outdoors
Climbing at a local indoor wall or offsite
Indoor Cave – never wet!
Bushcraft within Yeadon Tarn (Tarnfield) Park
Problem solving challenges or Orienteering – (Self programmable with our free training) at £31 per hour)
GCSE /BTEC
The centre can assist with the theoretical and practical delivery and assessment. They can deliver the Orienteering, Climbing, Canoeing, Kayaking and Sailing modules in GCSE and BTEC P.E. These are units of work in which students can score relatively highly in relation to other areas.
FREE TEACHER TASTERS
Staff can pre-book to come up and have a taster on water free of charge after school on Thursdays during term time. Try out Canoeing, Kayaking, Stand Up Paddleboarding. Contact sailingcentre@leeds.gov.uk for more info.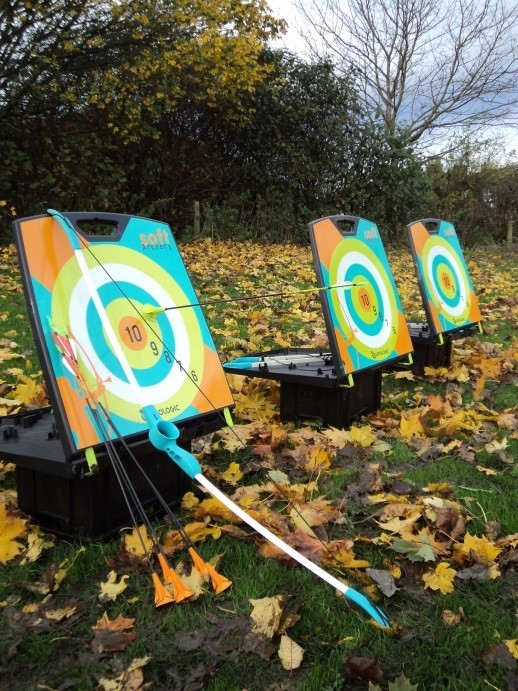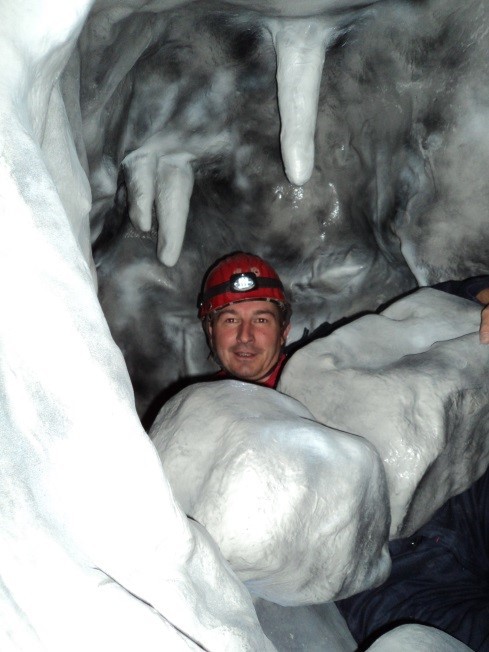 SCHOOL HOLIDAYS
All our activities are available during school holidays for pupils. Details on our website. www.leeds.gov.uk/sailingcentre
School Staff Training Opportunities 2018
Course

Pre Requisit

Will Enable you to:

Duration

Cost

How to book

CANOE/KAYAK

Competent Assistant

None

Assist an Instructor on the water and increase ratio from 1:8 to 1:10

1 hour

Free

Tel:3781271

CANOE/KAYAK

Competent Assistant FSR

2*

FSR

(Foundation Safety and Rescue)

Assist an Instructor on the water and increase ratio from 1:8 to 1:12

1* 6 hours

2* 2 days

FSR 1 day

£58.50

£75

£85

Tel:3781271

CANOE/KAYAK

Statement of

Competence

2*

FSR

(Foundation Safety and Rescue)

Lead a group on the water in sheltered areas under the supervision of a Level 2

2.5 hours

Group leadership/

Operation Procedures

Free

Tel:3781271

Problem Solving /Traversing Wall

None

Lead a problem solving/Traversing Wall session

1 hour

Free

Tel:3781271

Orienteering

None

Lead an Orienteering session

1 hour

Free

Tel:3781271

Raft Building

BCU level 1 Coach

Or Safety Boat

Or PB2 with Statement of Competence for Raft building

Lead a raft building session

1 hour

Free

Tel:3781271
Governing Body Award Schemes
Leeds Sailing & Activity Centre deliver accredited courses for the following Governing Bodies
British Canoeing and Kayaking
Paddlepower scheme Age 8-16
Start 2 hours
Passport 8 hours
Discover 18 hours
Star Awards Age 16+
1 Star 8 hours
2 Star 20 hours canoe & kayak
3 Star White Water Kayak/Canoe
Foundation Safety and Rescue
Also
British Rowing: Sculling
Adult & Junior 11+
Windsurfing (new for 2015)
Junior Stages 1-2
Adult Start Windsurfing
RYA
Youth Sailing Scheme Age 8-15
Stages 1-4
National Sailing Scheme Age 16+
Level 1-3
Seamanship
Start Racing