The Prevent Agenda in Leeds
To keep up to date with training and events register for the Leeds Education Hub.
Registering for the Leeds Education Hub
The registration process for the Leeds Education Hub is as follows:
School email address
Contact leedseducationhub@leeds.gov.uk to be invited
Receive an invitation and next steps
7 days to accept invitation
To login to the Leeds Education Hub use the following URL: https://leedseducationhub.sharepoint.com
The Prevent section is under the TEAMS AND SERVICES heading.
The area has been redesigned with headings for:
Prevent Referrals and Channel Audit (Self-Assessment),Training, Teaching Resources and Security (under development)
All policy updates, training opportunities and other resources to support your teaching will be placed on this site.
The Prevent self-assessment checklist
The Prevent self-assessment checklist will enable schools to consider the systems they have in place to safeguard individuals from extremist narratives and to ensure that staff are sufficiently equipped to support vulnerable individuals and promote a culture of mutual respect and tolerance. The four themes that should be considered are:
Leadership and accountability
Training
Reporting and referral routes
Curriculum
The self-assessment template provides further information on the areas to consider under each theme. It is advised that these are re-visited on a periodical basis.
Please click the following link: Prevent - self assessment checklist
Addressing extremism and radicalisation KS4 lesson plans
A series of four lesson plans for key stage 4 with a specific focus on addressing extremism and radicalisation of all kinds, from the PSHE Association, commissioned by Medway Public Health Directorate. Please click this link to access the unit of work: https://www.pshe-association.org.uk/curriculum-and-resources/resources/addressing-extremism-and-radicalisation-lesson
3D Dimensions Curriculum
In line with the Prevent Strategy, 3D Dimensions Curriculum have produced units of work for both KS1 and KS2 to enable primary schools to teach about Extremism and Radicalisation.
KS1 Suitable for using in class or as an assembly resource. 3D PSHE KS1 Extremism and Radicalisation begins by focusing on the concept of fact and opinion, moving on to the idea of right and wrong, in three fully planned and resourced sessions.
KS2 This KS2 resource is a standalone unit, allowing schools to decide which year group to use it with. It is especially recommended for use with Upper Key Stage 2 pupils. This unit deals with this difficult topic in an effective and yet sensitive way. The unit comes as a digital download, with five fully-resourced lesson plans, innovative animation and a stimulating paperback story book.
Since 911
https://since911.com/education-programme
Free teaching resources covering 5 key curriculum areas including History, Citizenship, RE, Art & Design & English. The Education Programme resources help to demonstrate your school's commitment to the Prevent Duty and can be used to promote Fundamental British Values.
You can also explore other guidance and resources on teaching controversial issues, or to enquire about having SINCE 9/11 deliver in your school.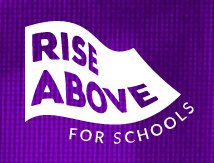 Rise Above
Helping you teach PSHE curriculum topics to KS3 and KS4 pupils, with flexible lesson plans and ready-to-use PowerPoints co-created with teachers, and video content developed with 11 to 16-year-olds.
Some topics and films may also be suitable for Year 6.

NSPCC
NSPCC. Follow this link for curriculum linked classroom resources addressing difficult topics with pupils. There are also resources to support professional development such as books, research papers and DVD's.
Download free Share Aware lesson plans and classroom guidance to help teach your class to stay safe online.
These resources have received the PSHE Association Quality Assurance Mark.
Protecting personal information online - PSHE
The Information Commissioner's Office is the UK's independent authority based around upholding personal information rights. The internet is a great resource for children in both learning and social interaction, and as more young people start using it at an earlier age, it becomes vital to teach them about protecting their information online.
Teaching internet safety as part of PSHE lessons is a great opportunity to give children the tools and knowledge to take control of their online presence, and understand the value of their personal information and how to protect it.
The ICO has provided PSHE lesson plans for primary and secondary levels to cover all the key areas of personal information and internet safety:
What personal data is and why it's important.
How personal information is used.
How to keep personal and private information safe.
What our rights are.
Please click here for the link to these resources and the ICO website: http://ico.org.uk/schools/pshe-lesson-plans
Childnet International
Childnet has created a resource which is designed to support teachers in exploring critical thinking online. The main aim of this resource is to educate young people around inaccurate and pervasive information that they might come across online.
https://www.childnet.com/resources/trust-me
Internet Matters
Internet Matters is a not-for-profit organisation working with online safety experts to bring you all the information you need to keep your children safe online.
We aim to bring you
Advice on important e-safety issues
News and advice from industry experts
Guidance on setting parental controls and filters
Reviews on the latest technology and apps
http://www.internetmatters.org/
ThinkuKnow
Find the latest information on the sites you like to visit, mobiles and new technology. Find out what's good, what's not and what you can do about it. If you look after young people there's an area for you too – with resources you can use in the classroom or at home. Most importantly, there's also a place which anyone can use to report if they feel uncomfortable or worried about someone they are chatting to online. All the information here is brought to you by the team at the NCA's CEOP Command.
Jessie & Friends: online safety education for 4-7
What is it?
Jessie & Friends is a three-episode animated series which aims to equip 4-7 year olds with the knowledge, skills and confidence they need to help them stay safe from sexual abuse and other risks they may encounter online.
Jessie & Friends follows the adventures of Jessie, Tia and Mo as they begin to navigate the online world. They learn that while the internet can be an exciting place where they can learn and have fun, sometimes they may encounter things online which make them feel worried, scared or sad.
Digital Parenting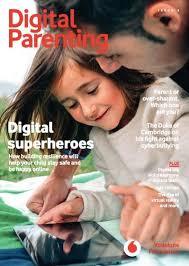 http://www.vodafone.com/content/parents.html
Road Safety
THINK! has lessons plans, documents, films and games to support children and young people's understanding of how to stay safe on the roads.
KNIFE CRIME Free Resources from the Home Office KS3 & 4
The PSHE Association have created new PSHE education lessons to challenge the myths and communicate the realities of carrying a knife to secondary school students, using the Home Office #knifefree campaign as stimulus for discussion.Find the lessons here
ACT for Youth: RUN HIDE TELL
Counter Terrorism Policing (CTP) have collaborated with specialists from the PSHE Association and Girlguiding to take terrorism safety advice into the UK's classrooms and youth organisations for the first time.

Security experts from CTP have commissioned the creation of an animated core film designed to teach young people how to react if caught up in an a gun or knife terror attack. The film aimed at 11 to 16 year olds will also show them what to do if they see suspicious behaviour or a suspicious item.
Breast ironing
The BBC reports that the National Education Union (NEU) has called for breast ironing awareness to be made part of the mandatory school curriculum. The practice involves ironing a girl's breasts with a hot object to stop them growing. A spokesperson for the NEU is calling for school staff to be trained to spot the signs that breast ironing is happening, and for the subject to be included as part of plans for compulsory relationship and sex education classes in secondary schools from 2020.
A new resource for KS4. Awareness video about the dangers of sexting created by Warwickshire Police Force. This video looks at the potential dangers and consequences of sexting and sending explicit images.

BBFC KS2 lessons: 'Let's watch a film! Making choices about what to watch'
With the growth in film, video and website content — alongside technological developments in how and where people can easily access it — teachers and parents are ever more aware of the need to support young people to safely navigate the world of visual media. The free 'Let's watch a film! Making choices about what to watch' PSHE education lessons from the BBFC (British Board of Film Classification) use the context of films and film classification to explore decision-making, risk management and managing peer influence. They've been designed to help children to acquire the knowledge, understanding and skills they need to manage their viewing, and equip them to choose what is right for them and steer clear of what is not. The lessons promote self-regulation, resilience, and safeguarding.

Railway Children
Download free resources for teachers and youth professionals to educate children and young people about the risks of running away.

The resources have been developed in partnership with senior teachers with extensive experience of working with young people with social, emotional, behavioural and mental health issues.
All of the resources have been developed in line with PSHE Association guidance, take into account their Ten Principles of Good PSHE Education and have been assessed and awarded the PSHE Quality Mark. Each corresponds to a Key Stage 2, 3 or 4 lesson.
To download free Runaway Prevention Education Resources Packs click here