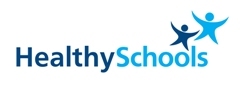 Our aim is to support schools to help their children and young people to grow healthily, safely and responsibly and to become active citizens who do their bit for society and for the environment. The refreshed Healthy Schools toolkit builds on the underlying principles of the English National Healthy Schools Programme and is available to any school or setting. It has been revised in consultation with schools and health partners. Content is aligned, where possible, to the Ofsted framework and other available Ofsted guidance.
The School Health Check is an improved, simplified and Ofsted-ready version of National Healthy Schools Status (previously Whole School Review/Annual Review). It helps schools to understand the links between health and wellbeing and Ofsted.
The School Health Check:
Is an online audit tool to support and ensure that a school has the fundamental elements to maintain Healthy School Status.
Gives a whole school picture of health and wellbeing and creates a summary report of grades for each criteria and core area of Healthy Schools.
Enables a school to self-evaluate health and wellbeing across 43 criteria split across 4 core areas:
Personal Social Health Education (PSHE) - 13 criteria
Healthy Eating - 11 criteria
Physical Activity - 10 criteria
Emotional Wellbeing and Mental Health(including staff wellbeing) - 9 criteria
Links to Ofsted:
Supports leaders in knowing their school well in order to gain an accurate view of its performance.
Allows subject coordinators to self-evaluate their subject area, highlighting strengths and areas for development as well as assign a grade to the subject.
Supports schools to ensure that the areas requiring improvement and plans are sharply focused on bringing about improvement.
Allows schools to plan (using an online action planning tool) to ensure resources are well targeted to areas in need of improvement as outlined by areas for development within the audit.
Tool for leadership and subject coordinators to create subject reports in line with Ofsted grade descriptors.
Schools can self-validate and receive a certificate on a 3 year cycle. An external assessment visit, plaque and feedback report (on a three year cycle) is available. The written report provides useful evidence of provision for/ impact on Spiritual, Moral, Social and Cultural (SMSC) development, learning as well as behaviour and safety.