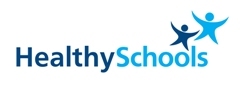 Our aim
To support schools and settings to empower children and young people to be safe, active, healthy and resilient individuals.
What we offer
We are an advisory and support service, based in Leeds, working with local schools and beyond. We deliver high quality professional development and offer bespoke support for schools and settings.
To find out more about the support we offer through our Service Level Agreements click here:
SLAs for schools in Leeds - please note that these are subsidised by Public Health
External SLAs for schools outside of Leeds
All SLA's can be purchased through www.leedsforlearning.co.uk - a log in will be required for purchase.

We have created an online self-evaluation tool, called the School Health Check, to support schools to develop and embed the fundamental elements to achieve Healthy School Status. The tool gives a whole school picture of health and wellbeing against 4 core health themes of Healthy Schools: Personal Social Health Economic (PSHE) Education, Healthy Eating, Physical Activity and Social, Emotional, Mental Health (SEMH).
The School Health Check:
allows schools to audit health and wellbeing across all 4 themes and grade provision using Ofsted style descriptors to identify strengths and areas for development
allows subject coordinators to self-evaluate their subject area
allows schools to plan (using an online action planning tool) to ensure resources are well targeted to areas in need of improvement
supports schools to understand the links between health and wellbeing and Ofsted as criteria has been matched, wherever possible, to current Ofsted descriptors
is linked to the statutory guidance for Relationships Education (RE) Relationships and Sex Education (RSE) and Health Education (HE) to support schools to meet this requirement
is linked to the government's Healthy schools ratings scheme
Schools can self-validate and receive a certificate on a 3 year cycle. An external assessment visit and feedback report is available to schools in Leeds and beyond. The written report provides useful evidence of provision for, and impact on, personal development, behaviour and attitudes and leadership and management of subject areas within the Healthy School's programme.
Many schools have welcomed the opportunity to check against a clear set of criteria and there is no need for a collection of files of evidence, which significantly reduces workload for staff.
This online self-evaluation tool is accessed via our sister website www.healthyschools.org.uk
Please Note: Access to the Healthy Schools' School Check is fully funded until March 2023 by East Sussex Public Health for all state funded schools in East Sussex.
Early Years
A Healthy School Early Years setting:
is one that promotes good physical, social, emotional and mental health and helps equip children, staff and families with the skills and attitudes to make informed decisions about their health.
is successful in supporting young children to do their best and build on their achievements; it is committed to ongoing improvement and development.
recognises the importance of investing in health and wellbeing to assist in the process of raising children and young people's self confidence and achievement levels.
involves the whole school community, parents, governors, staff and pupils in improving children's health, wellbeing and happiness, helping them to get the most out of life.
To become a Healthy Schools Early Years setting you need to self-validate using the Healthy Schools Early Years school health check which is available to all schools and Early Years settings in Leeds and beyond. It has been devised in consultation with schools with content aligned to current Ofsted and Early Years guidance.
For our Healthy Schools Early Years programme please visit www.healthyschoolsearlyyears.org.uk
Post 16
Post 16 settings in Leeds can now access the Mindmate Champions programme free of charge via the new Post 16 Healthy Schools website!
The Mindmate Champions programme provides a way for schools and post 16 settings to audit and self-validate their Social, Emotional and Mental Health (SEMH) provision across the whole setting. It supports settings to understand the relationship between health & wellbeing and learning, and is linked, wherever possible, to current Ofsted descriptors as well as to the statutory guidance for Relationships Education (RE) Relationships and Sex Education (RSE) and Health Education (HE).
The programme recognises and celebrates strengths, as well as identifying next steps for improvement to ensure that fundamental elements of SEMH provision are in place. This demonstrates that the setting is meeting the minimum requirements, on a 3 year cycle. Settings who complete the self-validation receive a certificate and a logo to use on their school/setting paperwork and website which confirms their "Mindmate Friendly" status, and can work towards being a "Mindmate Champion" setting.
The long term ambition is to add three other themes in addition to SEMH; Personal Social Health Education (PSHE), Healthy Eating, and Physical Activity. Together, the four themes will enable Post 16 settings to achieve Healthy Schools status in addition to Mindmate Friendly or Mindmate Champion status.
Leeds Settings: For our Post 16 MindMate Champions programme please visit www.post16healthysetting.org.uk