The Cord Blood Centre
This organisation is dedicated to promoting the benefits of public cord blood banking. Umbilical cord blood has helped children survive over 80 diseases including leukemia, lymphoma, and anemia and is now being used in older patients.
www.cordbloodguide.com offering a free downloadable guide as well as user friendly content relating to cord blood and how cord blood banking works

NHS Blood and Transplant/Organ donation
At NHS Blood and Transplant, working with teachers and educators, we have developed free teaching resources aimed at Key Stage 3 and 4 students to give young people the facts about organ and tissue donation. We have a range of resources including 3x lesson plans and a condensed summary lesson with activity sheets and videos each linked to the PSHE and Science elements of the National Curriculum.
To find out more about these teaching resources click here

Kids Health
Kids Health. This site has sections for parents, kids and teens. It provides advice and information on a wide range of physical, emotional and behavioural issues affecting children and young people from birth onwards.
The Public Health Resource Centre
The PHRC is a health promotion library that offers support to anyone in Leeds with an interest or responsibility in public health and promoting health and wellbeing.
Health and wellbeing is important to us and we aspire to be the hub of knowledge and resources for those who live and work in Leeds.
Their website can also be used as a tool in supporting your health and wellbeing work. Please visit www.leeds.gov.uk/phrc for information on: -
Public health topics, campaigns, and training
New resources
Models and equipment
Ordering leaflets and posters
Some of their most popular topic areas covered by PHRC, but not limited to are:
Mental Health
Healthy Eating
Sexual Health education and Puberty
Substance misuse
Child Sexual Exploitation and Child Protection issues
They can also be found on Twitter and Facebook. Follow @PHRCLeeds, and 'Like' us on Facebook at www.facebook.com/PHRCLeeds to be the first to hear about current news from the PHRC, our events, campaigns and more.
They aim to provide you with the best possible service. Please contact them if you have any queries, comments or suggestions. You can do this by telephone, email or by visiting https://secured.leeds.gov.uk/Pages/YourViews.aspx
For more information on the Public Health Resource Centre please contact the team on 0113 22 43174 or drop in for a visit to see what they're all about!
Alternatively, you can contact the PHRC to request a member of staff provide you with a group booking induction involving a minimum of 5 colleagues, either at the PHRC or at your place of work.

BBC Bitesize has clips for KS2 on exercise and nutrition.
https://www.bbc.co.uk/bitesize/topics/ztn4d2p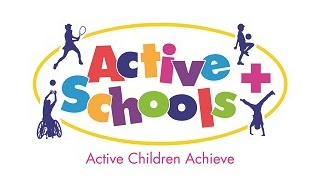 Other resources related to Physical Health and Fitness can be found on our Active Schools + pages