The Public Health Resource Centre
The PHRC is a health promotion library that offers support to anyone in Leeds with an interest or responsibility in public health and promoting health and wellbeing.
Health and wellbeing is important to us and we aspire to be the hub of knowledge and resources for those who live and work in Leeds.
Their website can also be used as a tool in supporting your health and wellbeing work. Please visit www.leeds.gov.uk/phrc for information on: -
Public health topics, campaigns, and training
New resources
Models and equipment
Ordering leaflets and posters
Some of their most popular topic areas covered by PHRC, but not limited to are:
Mental Health
Healthy Eating
Sexual Health education and Puberty
Substance misuse
Child Sexual Exploitation and Child Protection issues
They can also be found on Twitter and Facebook. Follow @PHRCLeeds, and 'Like' us on Facebook at www.facebook.com/PHRCLeeds to be the first to hear about current news from the PHRC, our events, campaigns and more.
They aim to provide you with the best possible service. Please contact them if you have any queries, comments or suggestions. You can do this by telephone, email or by visiting https://secured.leeds.gov.uk/Pages/YourViews.aspx
For more information on the Public Health Resource Centre please contact the team on 0113 22 43174 or drop in for a visit to see what they're all about!
Alternatively, you can contact the PHRC to request a member of staff provide you with a group booking induction involving a minimum of 5 colleagues, either at the PHRC or at your place of work.

Cerebral Palsy
CerebralPalsyGuidance.com is a comprehensive informational website on cerebral palsy. Please note as an American website some information will not be relevant for those based in the UK.

Raising awareness and reducing the risks of carbon monoxide key stage 2 lesson plan
This lesson from the CO Awareness charity for key stage 2 pupils should be used as part of a series of lessons designed to support pupils' understanding of managing and reducing risks to physical, emotional and mental health. It enables pupils to understand the potential risks of CO emissions and what they need to know to help reduce those risks.
PSHE Association Raising awareness and reducing risks of carbon monoxide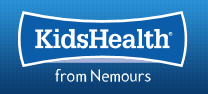 Kids Health
Kids Health. This site has sections for parents, kids and teens. It provides advice and information on a wide range of physical, emotional and behavioural issues affecting children and young people from birth onwards.

Tuck
For evidence based sleep health information visit https://www.tuck.com/
Including a guide to healthy sleep https://www.tuck.com/parents-guide-healthy-sleep/
The Alzheimers Society
"Teach about dementia in your primary school and help us create a dementia-friendly generation.
A third of young people know someone living with dementia. With over two million people developing dementia in the next ten years, most people will know someone affected by the condition in their lifetime.
We want every young person to understand what it's like to live with dementia. Help us make a dementia-friendly generation by teaching your students about dementia."
SUN SAFETY
RAISING AWARENESS THROUGH EDUCATION
PROMOTING PREVENTION & EARLY DETECTION CAMPAIGNING FOR CHANGE
Skcin have developed comprehensive, national Sun Safe Schools and Sun Safe Nurseries annual accreditation schemes. The schemes are completely free for all primary schools and preschools and provide a vast and comprehensive array of free teaching resources, with a step by step authenticated guide and annual accreditation for school's to achieve, proving they have implemented a suitable sun safe policy.
Sun Safe Nurseries
Developed by the National Skin Cancer Charity, 'Skcin', this website, associated resources and award scheme is supported by the Pre-school Learning Alliance.
The site aims to introduce and promote positive sun safe messages to children in
their early years. It provides practitioners, parents and carers with free advice and
support to ensure that young children are adequately protected from the damaging
effects of the sun and learn how to enjoy the sun safely at an early age.