We offer a great range of training on Citizenship, Participation and sustainability that contribute to Continuing Professional Development - supporting schools to deliver great opportunities for their pupils to be engaged and part of their community. We have a wide range of products resources and toolkits that could add great value to your school provision.
What is citizenship and participation education?
We want young people to leave school with an understanding of the political, legal and economic functions of society, and with the social and moral awareness to thrive in it. Citizenship education is about enabling people to make their own decisions and to take responsibility for their own lives and their communities. We want to help schools to not simply to teach citizenship but to demonstrate it through the way they operate – offering many levels of participation.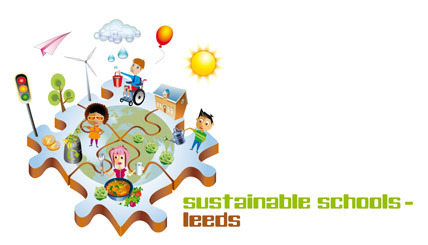 Sustainable schools
Interested in developing sustainability in your school? The journey to becoming a green school is set out in our framework developed with support from a number of lead partner sustainable schools.
Your school can get involved, gaining accreditation along the way, through following the guidance in our simple to use toolkit. We've saved you time by bringing together great resources including web links that provide you with ideas and opportunities for becoming more sustainable. Over 100 Leeds schools are now well on the way to becoming sustainable, why not join us on this exciting journey.