Lloyds banking group workshops.
These workshops, delivered by Lloyds Banking Group, provide financial literacy support to students in Key Stages 1, 2, 3 & 4
Financial Literacy
''Understanding Money'' - Workshops aimed at Key Stage 1
''Bringing Money to Life'' - Workshops aimed at Key Stage 2
''Making Money Work'' - Workshops aimed at Key Stage 3
"Money Matters" – Workshop aimed at key Stage 4.
If you would be interested in learning more please email schoolwellbeing.co.uk
STOP LOAN SHARKS Resources
Brand new resources have been developed by teachers to warn young people about Loan Sharks. They are funded by prosecuted loan sharks through the Proceeds of Crime Act 2002.
The materials contribute to a variety of curriculum area, such as Maths, English, PSHE, drama, art and design and cover all key stages. They are PFEG quality marked and also deliver many core learning objectives from the PFEG primary and secondary planning frameworks.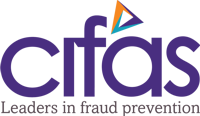 Anti-Fraud Education KS3 & KS4
Anti-Fraud Education by Cifas' is a set of four free lesson plans for secondary schools that focus on awareness of fraud, common scams, identity theft and money mules.

It's designed to help young people, from ages 11-16, understand the economy better and provide them with the analytical skills to make informed decisions.
The material was created by educational experts in consultation with the Bank of England. It is accredited by the PSHE Association and Young Money.
Focusing on the role of decision making in the economy, EconoME is organised into three lessons, each building on material covered in the last:
Lesson 1: What influences my decisions? Explore a variety of factors that influence decisions, including the economy.
Lesson 2: How can I make informed decisions? Explore the process of decision-making including the sourcing and analysing of reliable information.
Lesson 3: Why do my decisions matter? Consider the consequences of any decisions your students might make – for themselves, others and the economy.

Taken together, the three lessons will help students to understand how the decisions they make both affect, and are affected by, the economy.
Each lesson comes complete with lesson plans, activities and PowerPoint presentations. Also included are short films featuring explanations from Bank of England experts, as well as a glossary of useful terms.