PSHE BULLETIN - October 2013
17-10-2013


The Service Level Agreement went out to all schools in March, if you didn't receive a copy of the brochure, or would like more information about the packages on offer this year, please go to: www.schoolwellbeing.co.uk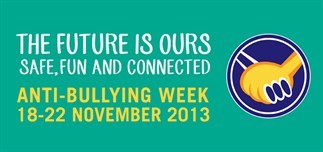 Anti-bullying week:
Anti Bullying week this year is from the 18th - 22nd November, and the theme is 'Safe, Fun and Connected '. More information about the week can be found on www.anti-bullyingalliance.org.uk
A number of key revised and guidance have recently been published by OFSTED:
- Inspecting e-safety in schools
This guidance includes keys recommendation for schools, key features of good and outstanding practice, sample questions that SLT, staff and pupils may be asked as well as examples of content, contact and conduct which includes vocabulary that would be worth reflecting in the school's anti bullying policy.
- Exploring the school's actions to prevent and tackle homophobic and transphobic bullying
This two page guidance outlines what inspectors might explore in both primary and secondary settings, as well as what they might determine through key documentary evidence and whether staff and governor training has been identified.
For a list of assembly, lesson plan (primary and secondary) and staff support ideas, please click on this link
Quality Standards for Drug Education – Consultation and Survey Findings
Mentor ADEPIS are launching a consultation on a new set of quality standards for drug and alcohol education.
The standards cover three areas:
The intention is to provide practical tools that schools and others can use to assess their drug and alcohol education and prevention, and to help them plan to further protect pupils from the harms associated with drug and alcohol misuse. The consultation on the content of the standards will run until the end of November – you can contribute on SurveyMonkey The draft standards are informed by research with teachers which was carried out earlier this year, which identified a number of gaps in drug and alcohol education provision. The findings from this research are also available. Teachers from 288 schools across England completed an online questionnaire. In total, 156 respondents were from secondary schools and 70 from primary schools and the remaining 62 from other settings such as middle schools, FE colleges and pupil referral units.
In interpreting the findings, it needs to be remembered that this is not a random sample (at least 79% of respondents were members of the PSHE Association or on their mailing list). There was considerable variation in schools' practice and how confident teachers were in providing drug and alcohol education. However, if anything the findings may give an over-optimistic picture of the resources schools commit to drug education within PSHE. The survey reveals that while there is excellent practice from which we can learn, and build on, these issues struggle to find time in many schools' timetables.
http://mentor-adepis.org/quality-standards-for-drug-education-consultation-and-survey-findings/?dm_i=HSS,1UYCW,B2P281,6ODO7,1
Primary School PE and School Sport: New Funding
The government is providing additional funding of £150 million per annum for academic years 2013 to 2014 and 2014 to 2015 to improve provision of physical education (PE) and sport in primary schools. This funding - provided jointly by the Departments for Education, Health and Culture, Media and Sport - will be allocated to primary school headteachers.
This funding is ring-fenced and therefore can only be spent on provision of PE and sport in schools.http://www.education.gov.uk/schools/adminandfinance/financialmanagement/b00222858/primary-school-sport-funding/Primary-school-sport-funding
Schools should be aware that the use of the new primary sports funding will be considered when judging leadership and management, with effect from September 2013. This is from a new briefing note to inspectors, on "Inspecting primary school PE and school sport: new funding" which can be found within a zipped file on the Ofsted site.
Speakeasy Programme
Work is currently underway to recruit new facilitators and interested parents and carers to take part in an exciting FREE COURSE that is gaining momentum across Leeds. Speakeasy is a group-based, accredited course which helps parents and carers to acquire the confidence and skills they need to talk to their children about sex, relationships and growing up – topics that can often cause awkwardness and embarrassment. It is designed to be fun and relaxed, providing an atmosphere where parents can learn together from their own experiences. The main aim of the course is to encourage parents and carers to:
Provide positive sex and relationships education in the home
Take on the role of sex and relationships educator
The Speakeasy programme usually lasts for 8 weeks (one 2 hour session per week) and is registered for accreditation with the Open College Network (OCN). Speakeasy was developed by the national sexual health charity FPA, however, Leeds now has its own local facilitator trainers. Currently, FREE training and resources are availableto train up staff to deliver Speakeasy to families If you are interested in becoming a Speakeasy facilitator, or manage staff who could take on Speakeasy delivery, then please contact Emma Newton on 07891 276623 for more information. Managers must sign the Service Level Agreement before training places can be secured.

"Schools of Sanctuary" is an initiative of Leeds City of Sanctuary, which aims to promote positive attitudes within schools and their communities around people seeking sanctuary. Our aim is to recognise and celebrate schools that are committed to welcoming and supporting people seeking sanctuary. We support schools in taking positive steps and to be proud of being places of safety and inclusion for all. We are happy to help with resources, activities and lesson plans around asylum issues. A school of sanctuary helps its students, staff and wider community understand what it means to be seeking sanctuary and to extend a welcome to everyone as equal, valued members of the school community. It is a school that is proud to be a place of safety and inclusion for all. To become a School of Sanctuary and for more details please contact: schools@leeds.cityofsanctuary.org

The Lady Dentist Oral Health Education Agency is inviting schools to trial the DVD KS3 Resource film Oral Health - The Full Workout. This resource is for provision of Secondary Oral Health Education as part of PSHE or Health & Wellbeing programmes, to provide a deeper more in depth knowledge of the science of oral health from an adult perspective. Building on the more basic primary level of learning about oral health , the resource is designed to prepare learners for adulthood so that they leave the school able to make informed decisions about lifestyle choices. The resource by Dr Alison Lestner covers all aspects of Oral Health and Oral Diseases that your KS3-4 pupils should know about before leaving the school environment to become young adults making their own decisions and taking on the role of parenthood. It comes with teacher's notes and a 50 question Q&A Section to enable provision audit, progress assessment, monitoring and evaluation as well as delivery in an achievable, cost effective way. Providing learners with insight and a fuller understanding of oral health issues and how they can be prevented and controlled, the DVD and Teacher Resource Support Pack together will enable your school to use the resource in accordance with timetable demands and demonstrate evidence based learning in health education provision, while also providing the Agency with feedback on the impact and outcomes of this approach to health educating in this subject area
Duration of Resource film: 28 mins (approx)
The Teacher Resource Pack is provided with the Resource DVD film (resource pack contains Teachers notes, Q&A teachers document (with answers) and Q&A pupils document (without answers)
A knowledgeable pupil is a knowledgeable parent. For this to be achieved they need to know the science.
For more information about trialling the resource and the Lady Dentist Agency contact Alison Lestner via email or the Lady Dentist Agency website
email: alison@ladydentist.co.uk
website contact form: http://www.ladydentist.co.uk/contact.php

On Friday 12 July 2013 the Department for Education published the School food plan. This plan is the outcome of the review of school food commissioned by the Secretary of State for Education in July 2012.
The independent authors of the School food plan, Henry Dimbleby and John Vincent, founders of the Leon restaurant chain, have worked with headteachers, teachers, cooks, caterers, nutritionists, parents, charities, volunteers and government to build up a systematic picture of school food across England.
They have drawn together best practice in the UK and abroad to deliver a practical action plan that will:
further increase the quality and take up of school meals
develop a whole-school food culture in every school
excite children about good food and cooking so that they can lead healthy lives
The plan can be downloaded from the School food plan website.
The School food plan includes an investment of £11.8 million from the Department for Education to help increase school meal take-up where it is lowest and £3 million to help set up self-sustaining breakfast clubs in 500 schools with over 40% free school meals eligibility.
For more information please email Helen.smithies@leeds.gov.uk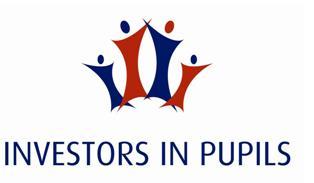 Investors in Pupils is a participation framework that can help schools implement Child Friend City principles. It offers a framework for involving pupils in decision making in school, developing pupils responsibility and leadership in the five main areas of the standard; learning; behaviour; attendance; school and classroom management; and induction. It helps to develop a positive ethos where pupils understand how school is run, the investment that is made into their learning, the contribution that they make and promoting their sense of responsibility and ownership of learning.
Coordinators and senior leaders from schools are invited to attend the Investors in Pupils conference on Friday 22 November, 8.45am – 12pm, at Pudsey Civic Hall, Leeds to find out more about Investors in Pupils award. Please see flyer or www.investorsinpupils.org.uk for more details.

British Red Cross
The British Red Cross is an emergency response organisation, supporting individuals and communities to be more resilient and to have the willingness and confidence to take humanitarian action in times of crises. Free educational assemblies &/ workshops promoting:
Citizenship & Empowering young people to build resilience and support their community
Humanitarian education that contributes to Key Stage 2, 3 & 4 Citizenship competencies
Supporting outcomes for Every Child Matters, and can contribute towards your work on
Stephen Lawrence Education Standard & Schools of Sanctuary Award
Offering a range of themes tailored to suit your needs!
Red Cross Movement & Background > Disasters & Emergencies
First Aid
International Humanitarian Law
Refugee Awareness
Conflict
HIV Awareness
Covering a topic of your choice, delivered as an assembly, sessions &/ workshops
Fancy doing more? We can also work with your students to develop peer education or humanitarian action projects!
All educators are locally trained, CRB checked, and trained in safeguarding
For more information please contact Brogan Sohanpaul, Youth and schools service coordinator
0113 201 5270 | 07973 505 914 | BSohanpaul@redcross.org.uk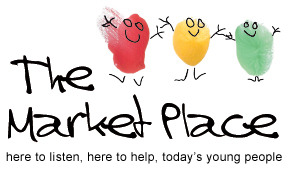 Young Men's Group:
The Market Place is offering an opportunity to young men. The groups are being offered as part of our Right 2B Safe projects. They will be running groups for young men to support them with issues around anger, confidence and self-esteem, self-harm and general well-being.
The group will be a 12 week programme and sessions will focus on how young men behave when they are going through a difficult time, what they do, how this affects them and others, other ways to cope and getting additional support. They also aim to put on specialist sessions in response to what the group want such as specialist substance/alcohol sessions, anger management etc. All travel expenses will be reimbursed and we refreshments will be provided.
They are taking referrals now with a view to starting the group this month. The group will run every Friday evening 4.30-6pm for 12 weeks. If you are working with anyone you think would be interested or benefit from attending this group please ring 0113 246 1659 and speak to Andrew, Mandy or Hannah for further information.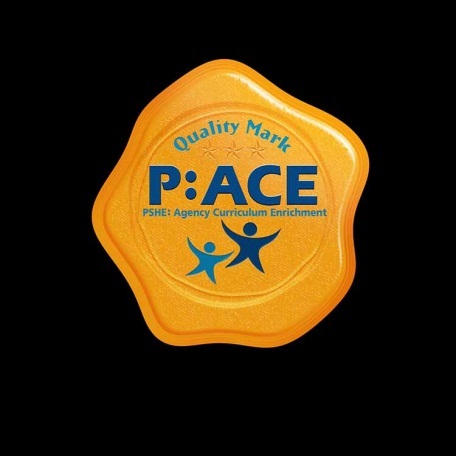 P:ACE (PSHE Agency Curriculum Enrichment)
In response to the many requests we receive for 'good quality external PSHE provider' we have put together a quality mark for external providers to work through and gain recognition for. The P:ACE quality mark will be launched December 2013, and will enable external providers to gain either a bronze, silver or gold level quality mark. More information will be available soon on the School wellbeing website.
Final word
Global events Autumn mid-term 2013:
October: Black History Month
November:
20th Nov 2013 Universal Children's Day
December:
1st Dec 2013: World Aids Day
18th Dec 2013 International Migrants Day
Details for the next network meeting are:
PSHE network meeting
Date: 21 November, 2013
Time: 3.30 – 5.30
Please click on the link below to book yourself on. Please note that there is no charge to attend this meeting, and doesn't affect the SLA package that your school may have purchased. http://www.schoolwellbeing.co.uk/training_courses/4
View All