Leeds has rallied together to help vulnerable children over the October half term!
28-10-2020
The community of Leeds has rallied together to help vulnerable children during the October half term, as the online petition launched by footballer Marcus Rashford was voted against and rejected, by MPs in the House of Commons last Wednesday. The petition was calling on the government to end child food poverty, by implementing three recommendations from the National Food Strategy, one of which included extending the free school meal holiday voucher scheme.
The decision branded as a national disgrace, sparked immediate action from Leeds City Council, local businesses such as restaurants and cafes, charities and community organisations to come together and provide locations where struggling families can access free children's meals during the October school holidays. For more information on the organisations who have offered their generosity please visit https://news.leeds.gov.uk/news/36-locations-across-leeds-where-you-can-access-free-school-meals-during-half-term.
In addition, Leeds Community Foundation's Healthy Holidays programme run in partnership with Leeds City Council, also provides support which enables children from the most deprived areas of Leeds to have access to food and fun activities during the school holidays. For more information on Healthy Holidays locations, venues and who to contact download this resource at https://www.schoolwellbeing.co.uk/resources/663.
No child or young person should go hungry and school meals play a role in helping to achieve this, by providing good nourishment and nutrition essential for children's health and wellbeing. Research shows that a healthy school meal can increase achievement by up to 8% in KS2 science and reduce absences by 15%. For more information regarding free school meals and how to apply, Leeds schools and families can visit https://www.schoolwellbeing.co.uk/pages/free-school-meals-healthy-start-and-access-to-food.
Don't forgot, the Eatwell Guide can be used to help create a healthy and balanced meal and shows how much of what you eat overall, should come from each food group. We encourage organisations and restaurants who are showing generosity this half term to look to the Eatwell Guide for guidance on healthy free meals.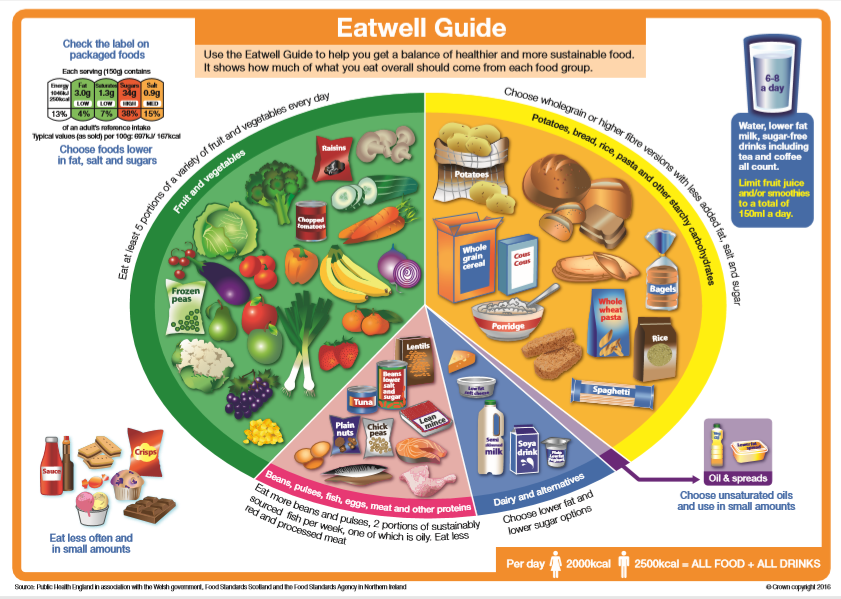 View All