Government announces plans for a deposit return scheme to increase recycling rates
28-03-2018
The government announces plans for a deposit return scheme to increase recycling rates and slash the amount of waste polluting our land and seas.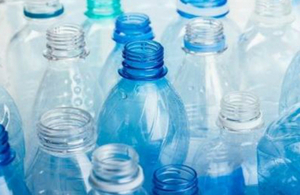 UK consumers go through an estimated 13 billion plastic drinks bottles a year, but more than three billion are incinerated, sent to landfill or left to pollute our streets, countryside and marine environment. To tackle this blight, the government has confirmed it will introduce a deposit return scheme in England for single use drinks containers (whether plastic, glass or metal), subject to consultation later this year. The consultation will look at the details of how such a scheme would work, alongside other measures to increase recycling rates.
Similar schemes already operate in countries such as Denmark, Sweden and Germany. A deposit return scheme sees consumers pay an up-front deposit when they buy a drink, ranging from 8p in Sweden to 22p in Germany, which is redeemed on return of the empty drink container. Possible variants of a deposit return scheme include cash rewards for returning drinks containers without an upfront deposit. This is often done through a network of 'reverse vending machines', where you insert your plastic or glass bottle or can and the machine returns your money. Once a bottle is returned, businesses are then responsible for making sure they are effectively recycled – a move that has led to a 97% recycling rate in Germany.
For more information go to: https://www.gov.uk/government/news/deposit-return-scheme-in-fight-against-plastic
View All