Clear link between physical activity and well-being
22-01-2018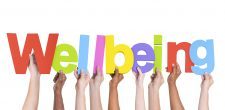 Life satisfaction and happiness are higher for people who are physically active, while levels of anxiety are lower, a survey has shown.
Analysis by the Sport Industry Research Centre at Sheffield Hallam University examined the responses of more than 50,000 people to Sport England's Active Lives Survey between 2016 and 2017.
On average, respondents who undertook at least 150 minutes of physical activity a week scored themselves 7.27 out of 10 for happiness.
But the figure dropped to 7.07 for fairly active people (30 to 149 minutes of physical activity) and 6.69 for those who are inactive (fewer than 30 minutes a week).
Click HERE for the full article, courtesy of Leisure Opportunities.
View All