Have you seen this fantastic FREE resource - E Bug!
03-08-2017
The National Institute for Health and Care Excellence (NICE) has endorsed Public Health England's e-Bug resource and recommends that all schools use e-Bug to teach children about hygiene, infections and antibiotics.
CLICK HERE TO ACCESS THE RESOURCE
e-Bug is included in NICE guidance on antimicrobial stewardship and changing behaviour around antibiotics which you can read about here.
e-Bug is a free educational resource for classroom and home use and makes learning about micro-organisms, the spread, prevention and treatment of infection fun and accessible for all students. The resources link in with Science and PSHE topics such as food safety and sexual health.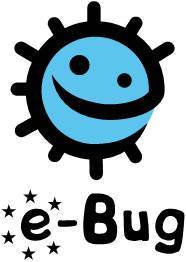 View All